Miller: Tourism Key to UK Growth Strategy – Industry Urged to Grasp the Opportunities of 2012
Culture Secretary Maria Miller will deliver her first keynote speech on tourism in London today.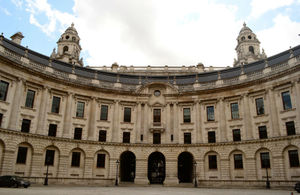 She will tell tourism industry leaders that the sector is key to the UK's growth strategy; has a huge role to play in selling Britain to the world; and will need to be innovative and competitive to reap the benefits of an incredible year, which saw Britain at the centre of the global stage.
Speaking at the World Travel Market, the Culture Secretary will urge the industry to do all it can to keep up the momentum of 2012.  With the Diamond Jubilee and the Olympic and Paralympic Games, the UK has been the focus of world attention.  That has resulted in real economic success - such as record tourist spend of £598 million in August 2012, up 9 per cent on 2011. But she will issue a warning that the industry cannot be complacent in the face of increasing international competition.
The UK industry needs to be ambitious and keep its edge. With around one billion global travellers and a growing consumer base from countries like china, India and Brazil, there are huge economic opportunities to be had for a major tourism destination like Britain.
Secretary of State for Culture, Media and Sport, Maria Miller said: "The central role of tourism is nothing new. Throughout the ages, the ability to travel has lain at the heart of a country's evolution. It has always been linked to business and growth, as people crossed continents in search of knowledge and fortune, as well as experiencing first-hand a country's unique cultural offer. Although first and foremost a backbone of commerce, travel has always been about aspiration and ambition; about curiosity and discovering something new.
"In Britain, this Government recognises that tourism is a cornerstone of growth. Currently our fifth biggest industry, many think it could be our fastest growing sector over the next decade.
"That's one of the reasons we've created our biggest ever marketing campaign - the GREAT campaign. A campaign that's innovative and inspiring, showcasing the very best of what Britain has to offer, and why our country is a fantastic place to visit, study and do business.
"Early forecasts on the financial returns from our investment in the GREAT campaign are really encouraging. Analysis shows that our investment in the campaign to date is projected to generate a quarter of a billion pounds for the British economy over the next two years.
"Alongside our campaigns we're also working hard across Government to reduce any perceived barriers to tourism. To make clear that not only is Britain a great place to experience but also a great place to visit. To create the right conditions for both inward and outward tourism to thrive."
The UK is investing in its biggest ever marketing campaign - the GREAT campaign - to help boost the UK's tourism industry, and make Britain a formidable competitor in the international travel market. Adverts have already appeared in cities across the world from Beijing to Toronto with more than 56 million opportunities to see GREAT advertising across 18 airports.
Notes to Editors
The GREAT initiative is an international campaign to maximise the tourism and business opportunities of the UK hosting the 2012 Games. It involves representatives from across the political spectrum and non-government partners.

VisitBritain's campaign will target nine countries worldwide, with adverts appearing in 14 key cities: Beijing, Berlin, Los Angeles, Melbourne, Mumbai, New Delhi, New York, Paris, Rio de Janeiro, Sao Paulo, Shanghai, Sydney, Tokyo, and Toronto. Around 70 per cent of the population in each of the target cities will see the advertising on billboards, TV, or in the cinema. The current marketing programme runs from 2011-15 and aims to deliver four million extra visitors over four years. These visitors are expected to spend an additional £2 billion in the UK and create 50,000 new job opportunities and growth across the country.

Copies of VisitBritain's GREAT ads being used in each country, along with a copy of the television commercial being aired across the globe and other GREAT material are available for use at the VisitBritain website.  For further information about VisitBritain's campaign please contact David Leslie on 0207 578 1141 / 07880563476.

World Travel Market is a global event for the travel industry. The four-day business-to-business event presents a diverse range of destinations and industry sectors to UK and International travel professionals. It is an opportunity for the global travel trade to meet, network, negotiate and conduct business.
Press Enquiries: 020 7211 2210
Out of hours telephone pager no: 07699 751153
Public Enquiries: 020 7211 6000
Published 6 November 2012