News story
Military mixmasters - soldiers on the decks
Two Army friends recently DJ'd at London's Ministry of Sound, while a third has returned to the decks after losing an arm in Afghanistan.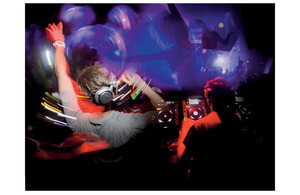 When military personnel think back to their first posting in Cyprus, memories of sweaty battlefield drills and airless offices are often evoked. But for Corporal Scott Clark of the Adjutant General's Corps Staff and Personnel Support branch, life on the eastern Mediterranean island triggered a musical passion that has culminated in the gig-of-a-lifetime at the Ministry of Sound in London.
The serviceman and his friend Captain Nick Burdick, an officer in the Royal Artillery, recently featured in the line-up for the world-famous nightclub's hard house and trance event, The Gallery.
As well as mixing their favourite tunes for hundreds of discerning clubbers, the soldiers got to showcase their talents on a stage that regularly hosts some of the globe's finest DJ talent including Tiesto, Sasha and Erick Morillo.
Speaking after the exhilarating experience, former airman Cpl Clark recounted his transformation from budding bedroom DJ to mainstream mixing maestro:
While I was posted to Cyprus with the Royal Air Force I rented a pool house with four friends and we started throwing parties.
About 30 guests came to the first one but the more I played, the better I got, and it snowballed from there, with people eventually driving from the other side of the island to attend.
After transferring to the Army, Cpl Clark took up a post with 16 Regiment Royal Artillery and continued using his military skills to forge further musical success:
It's quite a hard thing to get into," admitted the soldier, who has undertaken a sound engineering course at Point Blank Music College. "There are 70,000 DJs in London alone so it takes a lot to get your name out there. But the Army gives you confidence.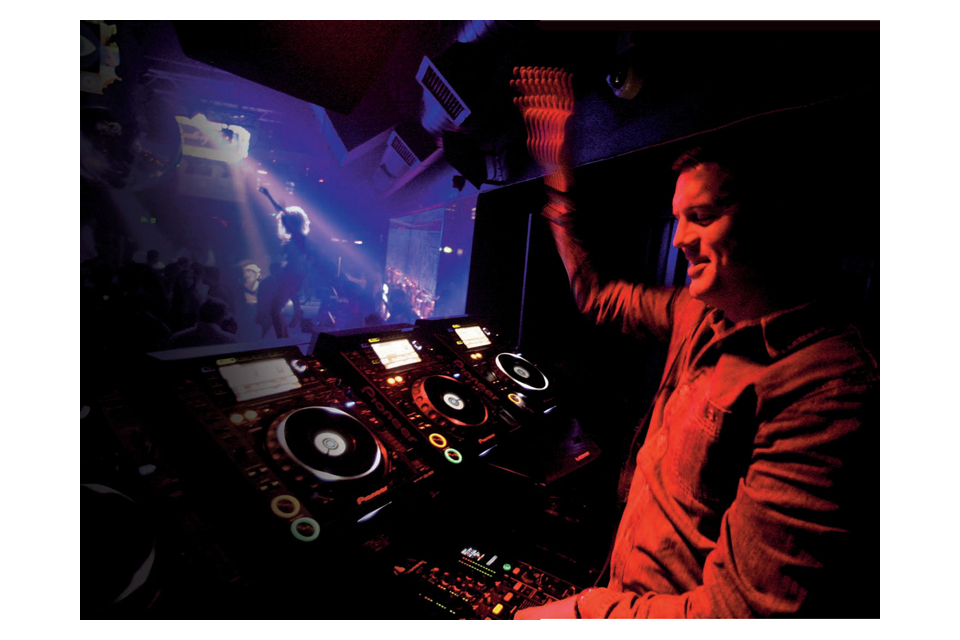 You get used to making new friends and that has made me good with music contacts. I am not scared of approaching people in the industry and that's probably how I have got so many gigs.
Commenting on the amazing success of the recent club night, 28-year-old Captain Burdick said:
It was like nowhere I have played before. You grow up listening to mix tapes and the [Ministry of Sound] is one of those places which makes you think 'one day'.
As in the military, your timekeeping has to be pretty much bang on. Having the courage of your convictions is also very important for a DJ.
Cpl Clark added:
I played a couple of Calvin Harris tracks and dropped some Florence [Florence Welch of Florence and the Machine] vocals, which went down really well with the crowd. It is a real buzz knowing that you are giving someone their night out.
A lot of DJs are quite stuck up but I like being approachable; it's nice when people tell you that your mixing is awesome. If you cut the bass line and see their faces smiling, it's quite a nice feeling - but nervewracking too.
From getting their CDs played on late-night BFBS (British Forces Broadcasting Service) Radio, these troops - whose repertoires range from vocal house to electro and dubstep - now have their sights set on music festivals. But, despite such ambition, they are keen to continue their commitment to the Op HERRICK training cycle:
Work always comes first," Cpl Clark emphasised. "Promoters know I am in the Armed Forces and are understanding about that. They have to be.
I enjoy my music but it's not my life. Sometimes the military holds me back but I love being in the Army and wouldn't change that… even if I do get banter from the lads about being a 'superstar DJ'!
Death-defying DJ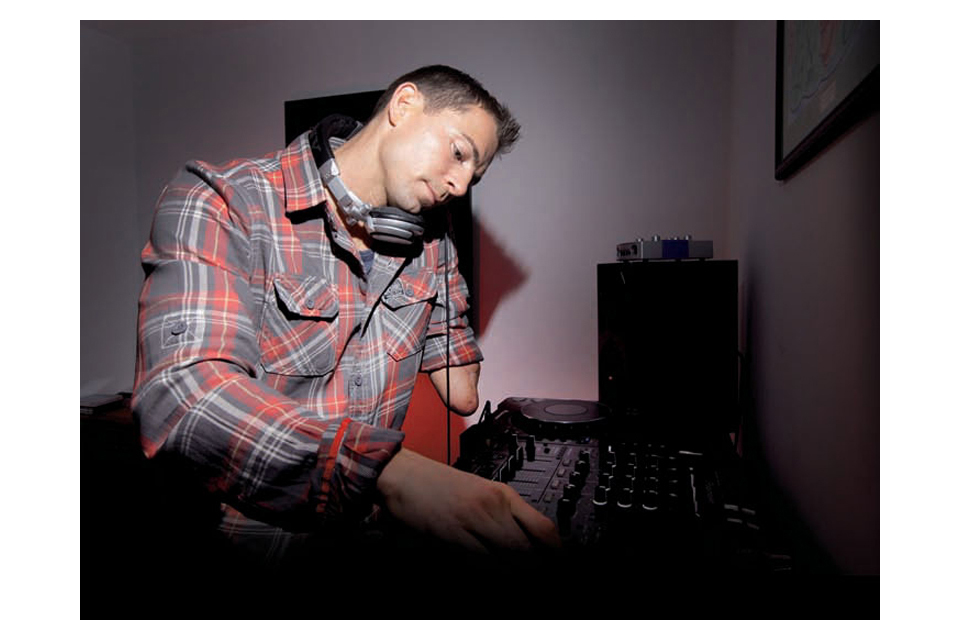 When Staff Sergeant Paul Swain of the 9th/12th Royal Lancers lost an arm in a bomb-blast during Operation HERRICK 14, his mixing days appeared to be over.
The DJ was on patrol in Helmand province when an Afghan interpreter he was working with stepped out of a marked safe zone and triggered an IED.
The explosion killed his colleague and left SSgt Swain with horrific injuries and on a life-support machine at Birmingham's Queen Elizabeth Hospital. However, little more than a year later the courageous serviceman is back on the decks:
I first started to DJ in 1999 and have not looked back since," the 34-year-old said. "I had a great passion for music and production but felt the injuries I sustained would prevent me from any further involvement in the industry. But it turns out that, with practice, I am still able to do it.
He added:
There are so many controls which you need to tweak, as well as mixing the songs, so I wasn't sure if I could still do it with one arm.
One day I just decided to get the decks back up and go for it, and it seemed to work.
SSgt Swain has used his rediscovered skill to record a two-and-a-half-hour dance mix at his Leicestershire home in order to raise money for military charities the Royal British Legion and BLESMA (British Limbless Ex Service Men's Association).
Due to be medically discharged next year, the enthusiast is hopeful that such perseverance will lead to further opportunities in the DJing world.
Related News
Published 6 March 2013