News story
Military men help injured comrades swing back into action
US and UK golfing volunteers win Points of Light awards as Europe wins the Ryder Cup.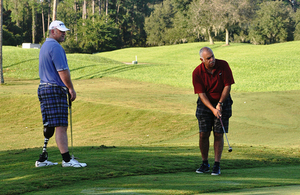 Two British service personnel, and big golf fans, have been recognised by the Prime Minister for their innovative work helping 140 injured members of the armed forces to play golf as part of their rehabilitation.
Physiotherapist Lieutenant Colonel Tristan Crew and Instructional Officer Zeno Gomes, both from Surrey, are the latest recipients of the Prime Minister's Points of Light volunteering award, which recognises outstanding volunteers who are making a change in their community and inspiring others.
The UK award has been developed in partnership with the Points of Light programme in America, which was first established 25 years ago by President George H W Bush.
The men, who both work at the Headley Court Rehabilitation Centre, provide golfing equipment, coaching and opportunities for service men and women recovering from life-changing injuries as part of the Battle Back programme, which introduces sport into rehabilitation.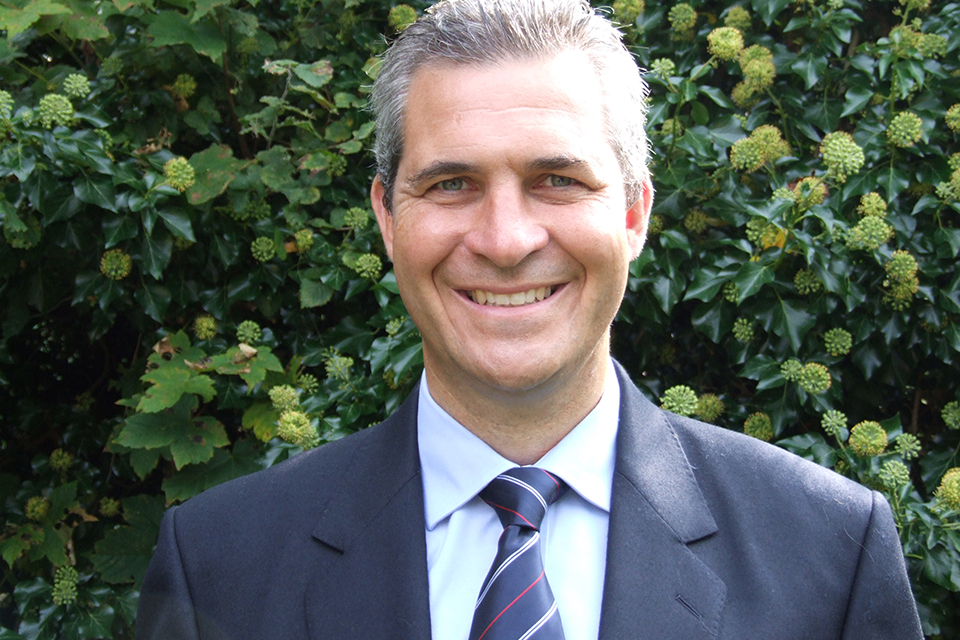 At the same time, and to coincide with the Ryder Cup, the US Points of Light team has also recognised a golf volunteer in Iowa who also helps injured veterans with their recovery from physical injuries and post-traumatic stress disorder.
Tristan and Zeno have set up a network of 70 PGA professionals who help to train the players at golf courses across the UK and also recently ran a Ryder Cup-style competition against the USA's 'Wounded Warriors'. The teams competed for the Courage Cup, which was won by the Battle Back golf team for the third year in a row.
Both men recognise the importance of sport in the recovery process and that, by playing golf and being part of a team, members can rebuild their confidence, in turn speeding up their rehabilitation.
A similar ethos was behind the recent and hugely successful Invictus Games, an international sporting event which saw over 400 sick, injured and wounded service men and women from 13 nations take part in a range of different sporting events.
Tristan and Zeno were inspired to start the Battle Back golf team in 2009, and in the last 5 years they have sought support from brands that provide golf clubs that can be adapted to suit the needs of injured players. They have also worked to secure free use of over 270 local golf courses across the country.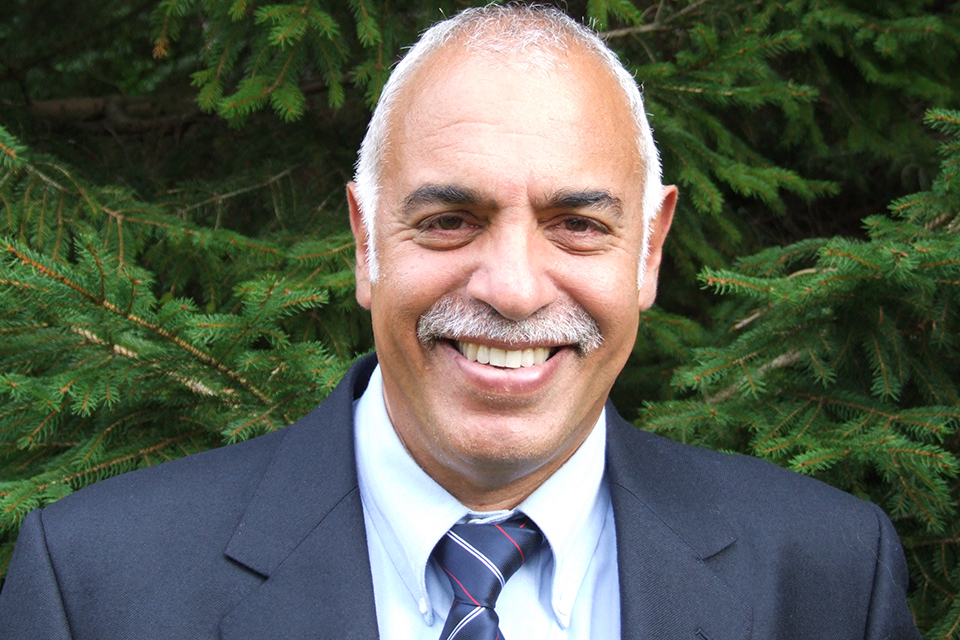 The final event of this year's calendar is the annual Battle Back championships on 16 and 17 October at the Abbey Hotel and golf course in Redditch.
The Prime Minister David Cameron said:
Through Tristan and Zeno's persistence and ingenuity, our injured military heroes can now 'Battle Back' by playing golf at their local courses, with specially adapted equipment where it's needed.

Recovering from life-changing injuries can be slow and frustrating, but, thanks to Tristan and Zeno, 140 of our military heroes have been able to play golf as part of their rehabilitation. I am delighted to recognise Tristan and Zeno's service by making them 'Points of Light'.
Tristan said:
We are extremely proud to receive the Points of Light award. However, Zeno Gomes and I merely co-ordinate the Battle Back golf programme. The success of the programme is mainly attributable to the tremendous support of both the great British golfing public and the golfing industry.
Published 29 September 2014