News story
Milestone for Northern Powerhouse as UK's first tram train unveiled in Sheffield
The UK's first ever tram train has been unveiled in South Yorkshire.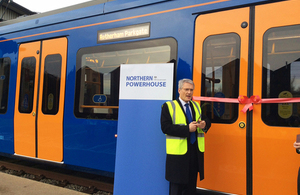 Passengers in South Yorkshire will become the first to benefit from the UK's first ever tram train, unveiled by Transport Minister Andrew Jones today, Thursday 10 December.
The vehicles from this government-funded project are designed to run on both the city's tramlines and the rail network between Sheffield and Rotherham. This will allow passengers to make single journey between tram stops and conventional rail stations from early 2017, once the works are complete.
UK's first tram train unveiled in Sheffield video
Prior to this, the tram trains will undergo a period of testing, before being introduced on the Supertram network in summer 2016, to provide extra services at busy times.
Transport Minister Andrew Jones, said:
The unveiling of the UK's first tram train is a major milestone and paves the way for an impressive new fleet of passenger vehicles to come into service from next year. This government-funded pioneering project will help transform travel in South Yorkshire with better journeys and improved connections. It will also boost the economy of the local area and beyond. Good strategic transport links and infrastructure are central to rebalancing the economy, bringing the country closer together and the success of the Northern Powerhouse.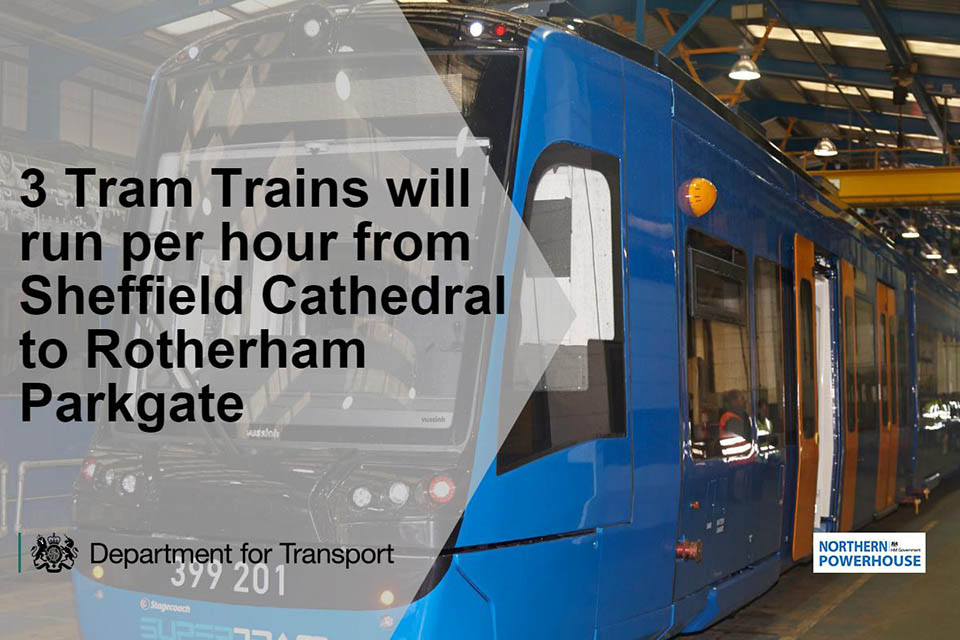 The government is working in partnership with South Yorkshire Passenger Transport Executive (SYPTE), Network Rail, Stagecoach Supertram and Northern Rail to pilot this new technology here in the UK.
The South Yorkshire Tram Train pilot will run for 2 years. If successful, it is hoped that the tram train will continue to run as a local service and stimulate similar schemes in other towns and cities.
Rail media enquiries
Media enquiries 020 7944 3021
Out of hours media enquiries 020 7944 4292
Switchboard 0300 330 3000
Published 10 December 2015