Migrant job recommendations will be 'studied in detail'
Minister responds to expert advice about which occupations should qualify under the 'skilled' route to the UK.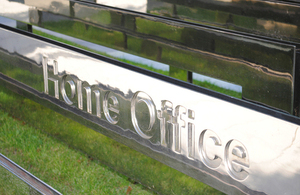 The Migration Advisory Committee has today recommended a new shorter list of jobs for people applying under the skilled migration route to the UK.
The government asked the expert body to provide advice on what occupations should be regarded as graduate level.
This is part of a commitment to ensure that only the most skilled migrants can come to work in the UK.
Valuable contribution
Damian Green immigration minister said: 'I would like to thank the Migration Advisory Committee for their report which we will study in detail before making an announcement in the near future.
'This is a valuable contribution to ensuring that the immigration system allows firms to bring in people with necessary skills without immigration becoming the first resort to fill a wide range of available jobs.
'As part of our package for limiting non-EU economic migration we are raising the minimum skill level at which people can come to work in the UK under tier two.
'We asked the Migration Advisory Committee to advise the government on graduate level occupations to ensure that only those who are able to fill skilled jobs can come to the UK.'
Published 7 February 2011