Mid Staffs: trust special administrators given more time to prepare NHS service solution
Health sector regulator Monitor has given the trust special administrators (TSAs) an additional 30 working days to come up with a solution for making health services currently provided by Mid Staffordshire NHS Foundation Trust clinically and financially viable.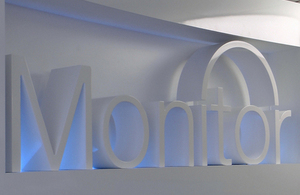 The legislation specifies that the TSAs have 45 working days to identify a draft solution for the provision of services in the Mid Staffordshire area and must consult locally for 30 working days once this solution has been published. Monitor has the power to grant an extension to these statutory time periods if it considers it reasonable.
The TSAs requested an extension last week to conduct further discussions with local NHS providers and commissioners, and to develop their proposals fully. Monitor's board has decided to grant an extension to the timetable.
The extension means the TSAs will now have the same amount of time as health special administrators were granted by the Department of Health last year to find a solution to the problems of South London Healthcare NHS Trust.
The health sector regulator has also granted the TSAs a 10 working day extension to the public consultation period to take account of the August holiday period. The draft report will now be published by 31 July with the consultation starting at the beginning of August and finishing by the beginning of October.
Dr David Bennett, Chief Executive at Monitor, said:
The TSAs have been set a complex and challenging task and, while any delay is frustrating for patients and staff, it is important to get it right for local patients.

Monitor's board recognised the scale of the challenges in identifying a solution that meets the needs of the local health economy and asked us to exercise even greater scrutiny at this critical stage.
Published 19 June 2013