Mid Staffs: Monitor publishes lessons learnt
Following the significant failings in quality of care at Mid Staffordshire NHS Foundation Trust, Monitor commissioned KPMG, its internal auditors, to consider how the way Monitor operates and works with others could be improved.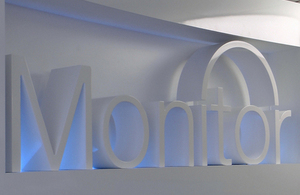 Monitor's board is committed to making this process transparent and felt it was important to share both the KPMG report and Monitor's response. Both documents are published today.
The report makes 14 recommendations; all of these have been accepted and good progress has already been made against many of these. There are 2 main themes:
The need for better sharing of information across the healthcare system. Monitor has already taken action in this area, agreeing arrangements with the Care Quality Commission (CQC) to ensure that we are informed about concerns that they might have about the quality of care delivered by foundation trust applicants, and that these concerns are resolved before a decision is taken to authorise the applicant. Arrangements have also been agreed to share information about under-performing foundation trusts and to coordinate any action. These agreements are part of the Memorandum of Understanding between Monitor and the CQC, which is also published today.
The need for Monitor to focus on developing a more effective approach to assuring itself that appropriate clinical governance is in place in applicant or existing foundation trusts. We use the term clinical governance to mean the combination of the structures and arrangements in place at, and immediately below, the trust board level to manage and monitor clinical performance, plan and manage continuous improvement, identify performance that may be below standard or out of line, investigate it and take action.
Although the recommendations of the report are intended for Monitor, they have implications for how we work with our partners. We have shared and discussed the report with both the CQC and the Department of Health and we all agree that improved sharing of information and coordination will help ensure that there are neither gaps in the system nor duplication.
Monitor's Executive Chair, Dr William Moyes, said:
The overwhelming majority of foundation trusts provide good, safe care and are well run. However, at Mid Staffordshire, patients were failed by the system. We commissioned this report because we want to do everything in our power to make sure this never happens again.

One of the report's most important recommendations is the need for better information sharing across the healthcare system – the changes we have made over the last year and the Memorandum of Understanding we and the CQC have just agreed are a positive step forward in this area.

We look to the CQC to provide us with assurance that essential standards of quality and safety are being met. Governance – the ability of the board to do their job properly and ensure their hospitals provide high quality care – is Monitor's focus. Together, we are committed to identifying where improvement is needed, and to ensuring that this co-ordinated approach delivers real benefits for patients.
Published 3 September 2009