Mid Staffs: Monitor consults on trust special administration
Monitor has started the procedure for putting the first foundation trust into administration to safeguard services for local patients.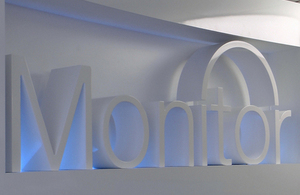 The sector regulator is consulting the Health Secretary and key organisations about the prospective appointment of trust special administrators to lead the changes in Mid Staffordshire.
A decision in principle was taken by Monitor's board yesterday following a recommendation from experts in the contingency planning team that was sent into the trust 5 months ago. The team concluded earlier this year that the troubled trust was neither clinically nor financially sustainable in its current form in the long term. However existing patient services have been given a clean bill of health by the Care Quality Commission.
A full report from the contingency planning team into sustainable options for alternative clinical models in the area is being finalised and will be published shortly. The report is based on input from a clinical advisory group led by Professor Hugo Mascie-Taylor.
The Health and Social Care Act 2012 gave Monitor powers over failed foundation trusts that are similar to the Health Secretary's powers to put NHS trusts into administration. If Monitor decides to proceed, the trust special administrators will take over the running of the trust
The trust special administrators, if appointed, must work with commissioners and other local healthcare organisations to produce a final plan for the reorganisation and delivery of health services. This will then be put to public consultation. No changes would be made to services until the plan is approved by the Secretary of State.
David Bennett, Chief Executive of Monitor, said:
We are now consulting on whether to appoint trust special administrators with the expertise to reorganise services in a way which is clinically robust and sustainable. Their priority will be to make sure that patients can continue to access the services that they need and they will work with the local community to do this.

Taking into account the consultation process, it would be several weeks before trust special administrators were in place. In the meantime the trust board will continue to ensure the current range of services are delivered for patients and trust special administrators would then continue that responsibility.
Published 28 February 2013