Mid Staffs: Monitor awards contingency planning team contract
On 11 September 2012, Monitor announced a competitive tender for experts to draw up a rescue plan to protect health services for patients at Mid Staffordshire NHS Foundation Trust.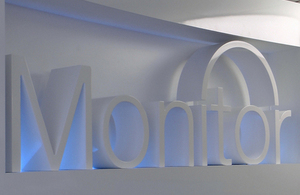 The contract for this project has now been awarded to a consortium headed by Ernst & Young and supported by McKinsey.
The consortium brings together a wide range of expertise in healthcare, service redesign and managing complex restructurings. The experts will consider all the options for providing healthcare services in the area, and determine the best way of achieving a solution that ensures those services are sustainable for the long term.
Ernst & Young will set up a contingency planning team to start detailed work with the trust, local commissioners and clinicians from the beginning of October. This is a unique exercise that has been agreed with NHS partners nationally and locally, in anticipation of the statutory powers Monitor will assume from next April (under the Health and Social Care Act 2012). Monitor will manage the programme, which will result in a final report delivered by the consortium in the spring of 2013.
Monitor follows a strict procurement process for hiring external contractors which is designed to ensure value for money. We bring in outside expertise where it is necessary to support specific regulatory actions. This is more cost-effective than maintaining an expensive in-house function to cover every possible eventuality.
Published 26 September 2012