Mid Staffs: Monitor announces next steps
Plans to secure the future of health services in Mid Staffordshire have progressed today with Monitor appointing the team that will dissolve the trust.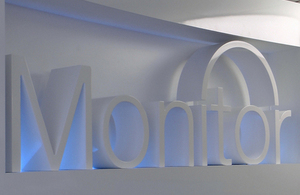 Following the Secretary of State for Health's approval of plans to dissolve the trust, Monitor can now announce that EY will continue to support the trust special administrators (TSAs) until dissolution.
The special administration process has so far cost £7,250,000. This figure includes the cost of:
employing a team of experts helping to run the trust
a team of up to 30 members of staff designing the future of services provided at Stafford and Cannock hospitals
the bill for running a large public consultation involving thousands of responses and a series of public meetings
The team of administrators have also incurred an additional £250,000 in expenses for items such as travel and accommodation.
The cost of the first phase of the special administration process exceeded its planned budget of £6 million. This increase was due to extensions to allow the TSAs extra time to work with local NHS providers and commissioners to develop their proposals fully and to give more time for the public consultation. Monitor also asked the TSAs to do additional work to agree how their final recommendations would be funded.
Monitor is pleased that the final decision has been taken and that staff and patients can be reassured that their local hospitals will stay open. Monitor will focus its efforts on supporting the TSAs in delivering their plans for the future of local healthcare services.
The trust still faces significant challenges, especially in recruiting and retaining staff, and that is why it is vital that the changes set out by the administrators happen as quickly as possible.
Monitor anticipates the overall management cost of the contract for the TSAs and their staff over the lifetime of the project will be between £12 million and £15 million.
See Mid Staffordshire NHS Foundation Trust: overview of Monitor's approach
Published 13 March 2014