Mid Staffs: Monitor announces appointment of trust special administrators
Monitor has announced the appointment of trust special administrators to safeguard the future of health services currently provided by Mid Staffordshire NHS Foundation Trust.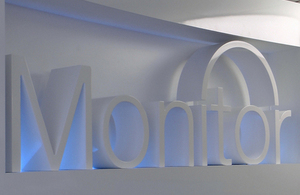 Clinician Dr Hugo Mascie-Taylor along with Alan Bloom of Ernst and Young will take over the running of the trust on Tuesday 16 April with the current executive reporting to them. They will work with commissioners and other local healthcare organisations to produce a plan for the reorganisation and sustainable delivery of health services.
Monitor took the decision to make the appointment after experts in a contingency planning team concluded that the trust was neither clinically nor financially sustainable in its current form. The appointment has been made following consultation with the Health Secretary and an order authorising the appointment was laid in Parliament today.
The trust special administrators now have 45 working days to design a way of providing services to patients in the area that is sustainable in the long term. The plan will then be subject to a public consultation. Local clinical commissioners have already indicated which services must remain in the area under the new plan and the trust special administrators will take this into account.
Services at the Stafford and Cannock hospitals will continue to run as normal until a final decision is reached.
David Bennett, Chief Executive of Monitor, said:
It is important that people in Mid Staffordshire know that they can still access services as usual at Stafford and Cannock hospitals while the trust special administration process is ongoing.

We have taken this decision to make sure that patients in the Mid Staffordshire area have the services they need in the future. It is now the role of the trust special administrators to work with the local community to decide the best way of delivering these services. There will be a full public consultation on any proposals for change.
Published 15 April 2013