Mid Staffs: local engagement work begins
An expert team led by Ernst & Young and supported by McKinsey has started work examining the options for providing healthcare services in the Mid Staffordshire area.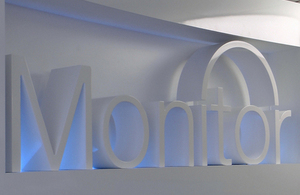 The team will work with the local population, trust, local commissioners and clinicians to find a solution that is sustainable for the long term and will be conducting a wide-ranging engagement exercise to gauge the opinion of all interested parties.
As part of this exercise the team will consult University Hospital of North Staffordshire, The Royal Wolverhampton Hospitals NHS Trust, Walsall NHS Trust, Burton Hospitals NHS Foundation Trust, Derby Hospitals NHS Foundation Trust, Shrewsbury and Telford Hospitals NHS Trust, Heart of England NHS Foundation Trust and Staffordshire and Stoke-On-Trent Partnership NHS Trust and we have written to the chief executives to arrange initial meetings.
The 2 hospitals run by Mid Staffordshire NHS Foundation Trust currently receive about three-quarters of all acute referrals from doctors in the area, a proportion that has fallen slightly over recent years as more patients have exercised choice to go to other hospitals in the region. Every year several thousand patients in the area elect to go to hospital in either Stoke, Wolverhampton or Walsall for treatment, with smaller numbers going further afield to Burton, Telford and Derby. In addition, just under 1 in 10 patients at Cannock Hospital come from outside the Mid Staffs catchment area.
All options are being considered by the expert team including redesigning existing services, using other local providers to continue services at existing sites, relocating services to other local providers and bringing in alternative providers. There is no preconceived blueprint but the solution must meet the needs of local patients and be economically viable.
Published 16 October 2012