Mid Staffs: expert team likely to advise Monitor that trust is unsustainable
An independent team of experts has advised Monitor that it is likely to conclude that Mid Staffordshire NHS Foundation Trust is unable to achieve long-term financial or clinical sustainability in its current form.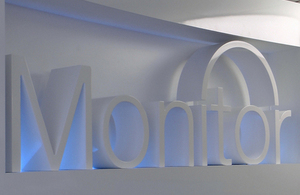 The team, made up of experts from Ernst & Young and McKinsey, was appointed by Monitor in September to examine viable long-term solutions for providing services to patients in Mid Staffordshire.
After a programme of engagement with the trust's executive team and senior management and local commissioners, the experts will report to Monitor early in the new year to explain how they have reached their conclusion.
The Department of Health is currently providing more than £20 million a year to keep the trust going, and the experts believe that, even if it achieves challenging annual cost savings, the trust cannot break even without further long-term funding.
The experts in the contingency planning team (CPT) will now work closely with the trust, local commissioners, other healthcare providers in the region, patient representatives and members of the public to evaluate options for the long-term provision of services to patients in the Mid Staffordshire area. This work will involve deciding how local services can be provided to patients in a clinically and financially sustainable manner, what organisational form this might take and how that might be implemented. The CPT will recommend a solution in its final report to Monitor in March 2013.
Stephen Hay, Managing Director of Provider Regulation at Monitor, said:
We have always acknowledged that the trust has made significant improvements in clinical standards in recent years. However the independent experts have now advised us that they are likely to conclude that the trust cannot sustain itself either financially or clinically in the long term.

As the team goes on to look at alternative solutions, we at Monitor will work to ensure that local hospital services continue to be available for the benefit of the whole community.
Staff at hospitals in Stafford and Cannock Chase have been informed about the early findings of the CPT following a letter from David Bennett to the trust Chair Professor John Caldwell.
Published 10 December 2012