World news story
Metropolitan Police charity run in New York raises funds for children with cancer
65 police officers from London, Essex and Surrey ran 13.6 miles around Central Park in New York to raise money for the charity Jack's PACK.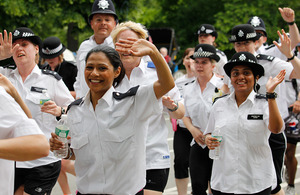 The run in Central Park, which took place on 18 May, was followed by a "plane-pull" contest between the British Metropolitan Police officers and the New York Police Department (NYPD) hosted by jetBlue at John F. Kennedy Airport on Monday, and a reception hosted by Consul General Danny Lopez at the British residence in New York.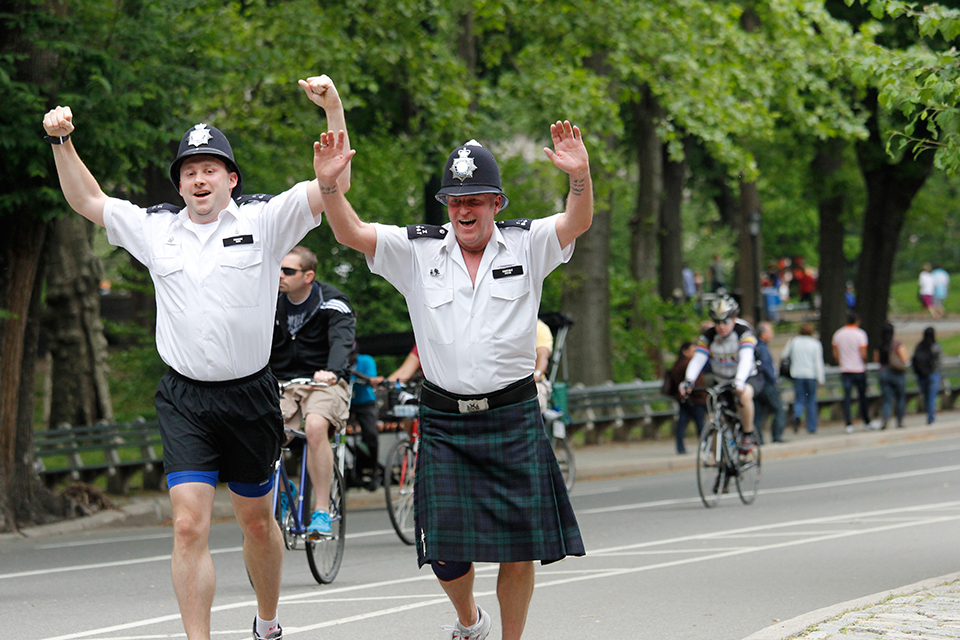 "This is a tremendous cause and the New York trip is a major part of Jack's legacy," said Consul General Lopez. "We at the consulate are extremely proud to be associated with Jack's PACK."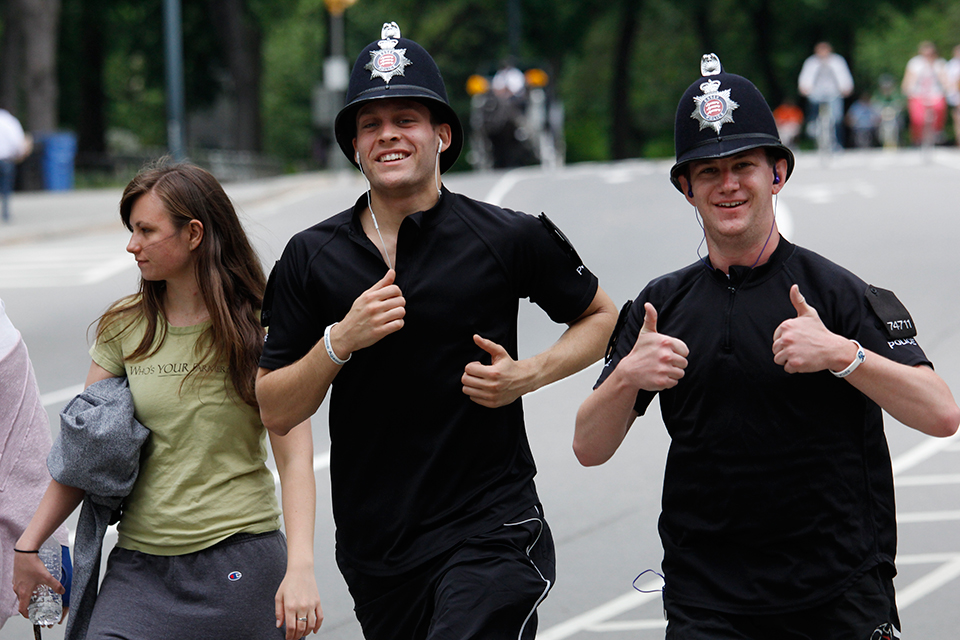 J-A-C-K (Joining Against Cancer in Kids) was founded in 2008 by Metropolitan Police officers led by PC Mark Edwards, MBE. The charity raises funds for the treatment of children with neuroblastoma, which affects around a hundred children in the UK every year. For the last seven years, police officers from the Met, the Essex and Surrey police services and the British Transport Police have been travelling to New York to fundraise as "Jack's PACK" (Police Against Cancer in Kids). In recent years, their efforts have been dedicated to the memory of Jack Brown, son of DI Yvonne Brown and DS Richard Brown.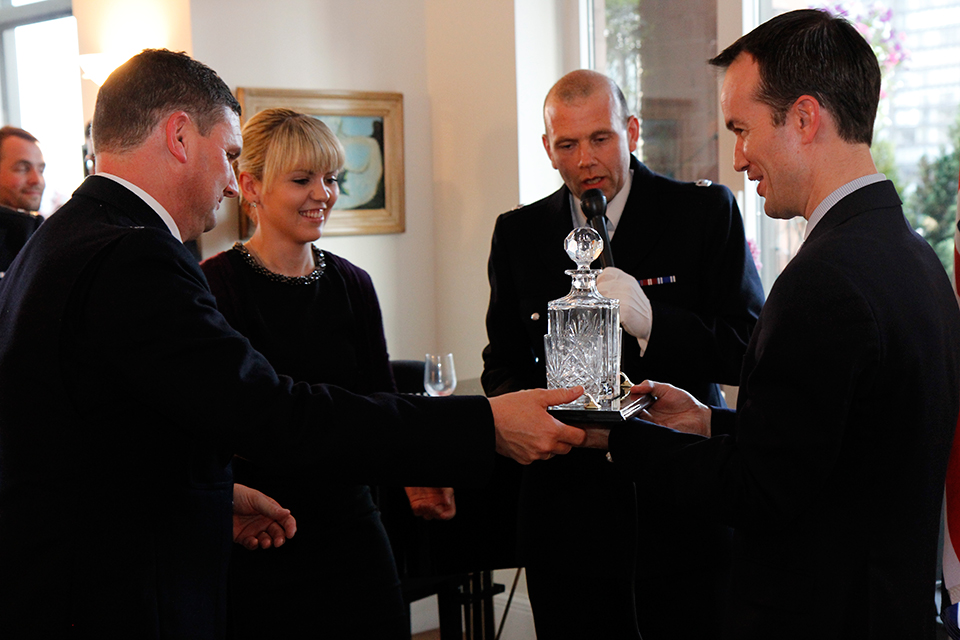 At the reception on 20 May, DS Richard Brown spoke about the new joint venture J-A-C-K is entering into with US-based charity Solving Kids' Cancer, which will improve access to clinical trials for children with neuroblastoma. He also thanked colleagues from British police services, the NYPD, and police from Ottawa for their efforts this year.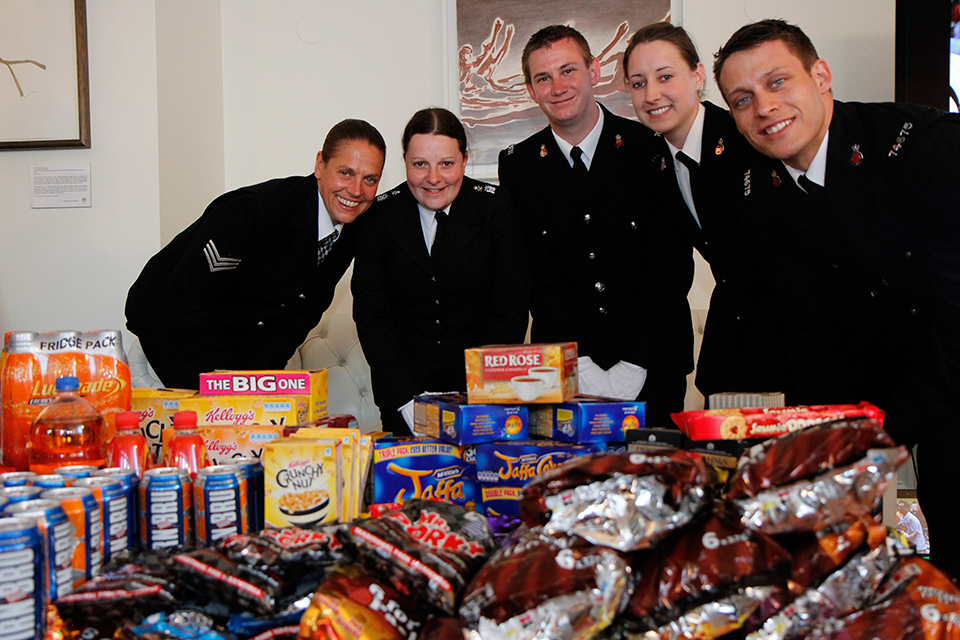 As well as the run, the visiting police officers have been sharing best practices with their transatlantic colleagues in "ride-alongs" with the NYPD in the 1st Precinct. Superintendent Gary Buttercase thanked the NYPD team as well as partners from across the city and on both sides of the Atlantic including British Airways, jetBlue and the Kimberly Hotel.
Published 21 May 2013
Last updated 22 May 2013
+ show all updates
Fixed a typo in a photo caption ("self" to "sell")
First published.