News story
Messages for Diwali 2014
Communities Ministers Stephen Williams and Lord Ahmad of Wimbledon send best wishes to all of those celebrating Diwali.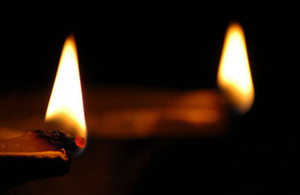 Diwali, also known as Deepavali or the Festival of Lights, begins tomorrow (23 October 2014).
The annual festival is celebrated by Hindus, Jains and Sikhs around the world and signifies the spiritual victory of good over evil, light over darkness and knowledge over ignorance. Preparations and rituals for Diwali typically extended over a 5 day period, but the main festival night coincides with the darkest, new moon night of the Hindu Lunisolar month Kartika.
Communities Minister, Stephen Williams, said:
Diwali shines a spotlight on what our society holds dear; family and friends, forgiveness over blame and wisdom over ignorance.

Through the Festival of Lights we are also reminded that our country is home to a broad mix of different faiths and traditions. Communities which hold their own diverse cultures but are united by shared British values and common goals.

To all those who will celebrate this joyous occasion on Thursday, I wish you, your families and loved ones a very Happy Diwali.
See Lord Ahmad of Wimbledon's recorded video message:
Published 22 October 2014