Mercian soldiers honoured by Super League rugby club
Soldiers from the 1st Battalion The Mercian Regiment (1 MERCIAN) will be guests of honour at tonight's Engage Super League game between the Warrington Wolves and the Castleford Tigers.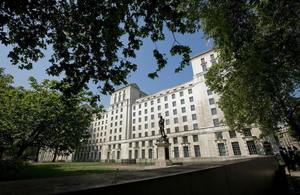 Warrington Wolves have designated the match as the club's Armed Forces Game in support of Help for Heroes and the Mercian Regiment Benevolent Fund. The Wolves will also debut their limited edition kit which is inspired by the new 'Multi-Terrain Pattern' (MTP) camouflage.
The Wolves have also donated almost 500 match tickets to servicemen and women and the evening's designated charities will benefit from collections and cheque presentations on the night. Soldiers from 1 MERCIAN will also be invited to take part in a half-time pitch-side lap of honour at the club's Halliwell Jones Stadium.
The game is an opportunity to further strengthen the bonds between 1 MERCIAN and the Warrington Wolves. The club and its fans were supportive of the battalion and soldiers' families throughout 1 MERCIAN's 2010 HERRICK 12 tour.
Private Andrew Leeming, aged 19, a Warrington Wolves fan, is proud that his home club and regiment are forging such close ties. He said:
It is nice to see this happening. When I came back from Afghanistan having been injured, the Mercian Benevolent Fund helped. Because of it, I and some of the other lads got a weekend away on a canal boat to aid with our recovery.
Wolves winger, Chris Riley, said he's excited to be involved:
It will bring us immense pride to wear this limited edition kit. These guys at 1 MERCIAN have put their bodies on the line for us and our country. It will be an honour to put our lot into this match and into raising money for such good causes.
The limited edition Wolves 'MTP' kit is being sold in the club's shop and on its website to help raise money for both Help for Heroes and the Mercian Regiment Benevolent Fund.
The match kicks off tonight, Friday 13 May 2011, at 2000hrs. A video report showing the 1 MERCIAN Rugby League squad training with the Warrington Wolves ahead of tonight's game can be viewed on the club's website.
Published 13 May 2011