Mentors can divert young people away from crime
Crime prevention minister encourages organisations working to prevent young people from getting involved in gang crime to apply for government funding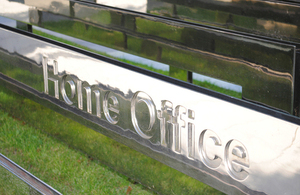 At a launch for a new report which suggests that sports projects can be really effective in tackling youth crime, James Brokenshire has reiterated the need for early intervention
Speaking at the launch of Teenage Kicks, commissioned by the Laureus Sport for Good Foundation, the minister for crime prevention said: 'This report highlights just how important it is that we intervene in the early stages with young people on the cusp of getting involved in crime, ensuring they have positive engagement with mentors, peers and role models. Sport is an excellent way to achieve this.
Funding available
'We recently announced funding of £10m for the Positive Futures programme which uses sport and other creative activities to engage with young people and help them turn their lives around.
'We also announced £4m for small local organisations working in communities across the country to prevent young people getting involved in gang and knife related crime. He encouraged local organisations to apply for the £4 million funding which opens for applications soon.
'This fund opens for applications soon and I would encourage organisations working in the heart of communities to apply.'
Money saving measures
The report measured three sports-based projects, The Boxing Academy, Kickz and 2nd Chance.
It suggested that they have been highly effective and can even save the government money.
The report found that The Boxing Academy based in Tottenham, costs half as much as a pupil referral unit and has lower re-offending rates.
It also revealed that one Kickz project saved £7 for every £1 invested, by reducing costs to victims, police, prisons and courts.
Published 18 March 2011