Press release
Mental health trust improves care for patients across south of England
Southern Health NHS Foundation Trust has improved the quality and safety of its services for people across the south of England, as a result of action by Monitor.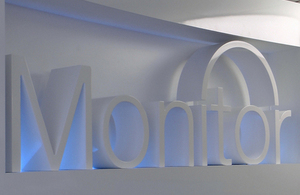 Following the Care Quality Commission's (CQC) confirmation that the trust has improved patient care, Monitor has issued a formal statement of compliance for one of its regulatory actions at the trust. This statement recognises the progress the trust has made fixing problems previously identified by the CQC.
However, the trust is still subject to regulatory action by Monitor for two other issues; it needs to demonstrate that ongoing improvements to the way it is run, and to its learning disabilities services in Oxfordshire, will be long-lasting.
Paul Streat, Regional Director at Monitor, said:
We welcome the confirmation from the CQC that the quality of services provided by Southern Health has improved. But these improvements need to be uniform and long-lasting.

The trust still faces regulatory action because of previous concerns with the way it is run and the Oxfordshire learning disability services it offers. Whilst it has taken encouraging steps to improve these issues, we want to make sure that these improvements benefits patients in the long term.
The regulator will continue to scrutinise the trust's performance to ensure that the remaining improvements are made and sustained.
Published 17 June 2015