News story
Men convicted after light aircraft drugs plot
Three men who tried to smuggle cocaine into the country using light aircraft have been convicted after investigation by UK Border Agency.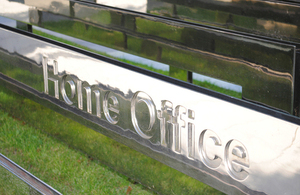 In a bid to bring the drugs into the UK, the men concocted a plot involving a military airfield and coded text messages between smugglers on opposite sides of the English Channel.
 
Three men travelling on board a light aircraft which had flown from the northern French resort of Le Touquet were arrested when their plane touched down at Mona Airfield, Anglesey, in July 2009.
Street value of £3.5m
Officers from North Wales Police met the plane on the tarmac and carried out a search, finding 14 kilos of cocaine with an estimated street value of £3.5 million.
The blocks of cocaine were found on board the four-seater plane, being carried inside a flight bag, a pillowcase taken from a French hotel and drugs were also found lying loose.
David Lloyd and Paul Roche, who had been aboard the plane, were charged with conspiracy to smuggle cocaine together with two other men - the plane's owner David Watson and another man, Richard McArthur.
The third passenger on the plane - Matthew Lockwood - and another man, Michael Cahillane, had previously admitted the same charge.
Coded messages
UK Border Agency investigators had seized a mobile phone from Lockwood which carried coded text messages between Lockwood and a co-conspirator.
Further examination of mobile phone records established Watson's involvement.
Following a two-month trial at Liverpool Crown Court, Watson was today found guilty of the conspiracy charge while Lloyd, Roche and McArthur were acquitted by the jury.
McArthur, who had denied knowing the drugs were cocaine, had previously admitted a charge of smuggling cannabis.
The three cocaine smugglers and McArthur are due to be sentenced at the same court over the coming weeks.
Another man, Andrew Watson, has been charged with conspiracy to smuggle cocaine in connection with the same case.
Protecting the border
The UK Border Agency operates a single force to protect Britain's borders, control migration for the benefit of the country, prevent border tax fraud, smuggling and immigration crime and make quick and fair decisions on asylum claims.
Published 14 April 2011