World news story
Membership of the UN Human Rights Council is both a huge opportunity and a huge responsibility for Viet Nam
Joint statement to mark Human Rights Day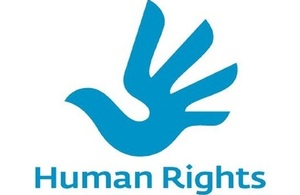 The Ambassadors of the Federal Republic of Germany, Jutta Frasch, and the Chargé des affaires of Great Britain, Lesley Craig, today (9 December 2013) issued the following statement to mark Human Rights Day:
"Membership of the UN Human Rights Council is both a huge opportunity and a huge responsibility for Viet Nam.''
"Today we are marking Human Rights Day. Human rights are universal. They are valid equally for all and are indivisible. They are set forth in international agreements and bodies such as the United Nations Human Rights Council are committed to ensuring that they are implemented.
Viet Nam has ratified numerous international human rights agreements, including the International Covenant on Civil and Political Rights. A few weeks ago, Viet Nam signed the Convention against Torture and was elected to the UN Human Rights Council. Thereby Viet Nam is making clear that as part of the international community it wants to champion human rights.
There is no doubt that Viet Nam has achieved a great deal in realising social and economic rights; scarcely any other country has been so successful in recent years in tackling poverty or building schools and hospitals.
Regrettably, however, there are people in detention in this country because they voiced their opinion in public. Viet Nam must guarantee unrestricted freedom of opinion, of expression, of the press and of assembly and release without delay all those who are in prison because they spoke their mind.
We also appeal to Viet Nam to suspend the execution of all death sentences and to abolish capital punishment altogether. There is no room for the death penalty in the 21st century Viet Nam should also demonstrate its commitment at the beginning of its membership of the Human Rights Council by issuing a standing invitation to all UN Special Mechanisms.
For Germany, the United Kingdom and many other Human Rights Council member states, it goes without saying that all UN Special Mechanisms should be able to gather their own impressions of the situation in a country at any time. Their visits would help establish an objective picture of the human rights situation in Viet Nam."
Background
Human Rights Day is marked on 10 December and is the day on which we celebrate the Universal Declaration of Human Rights, which was adopted by the United Nations General Assembly on 10 December 1948.
The European Union and its member states assume that there are several dozen political prisoners being held in Viet Nam, the majority of them because they exercised their right to freedom of opinion and expression and assembly. Non-governmental organisations give Viet Nam a bad report when it comes to respect for civil and political rights.
The Working Group on Arbitrary Detention established by the UN Human Rights Council ascertained in a specific case in 2012 that Viet Nam was holding three people in arbitrary detention and called for their immediate release (A/HRC/WGAD/2012/42). None of the three has as yet been released from prison and awarded compensation.
Unofficial estimates put the number of people on death row in Viet Nam somewhere between 500 and 600.
The United Nations has appointed various experts (special mechanism) who at its request look at specific human rights issues, e.g. the Special Rapporteur on the Promotion and Protection of the Right to Freedom of Opinion and Expression. These experts can only undertake a field mission to a state at that country's invitation. The practice of many states, including Germany and the United Kingdom, is to extend a standing invitation to all experts. Viet Nam has issued no such standing invitation to date.
Published 10 December 2013
Last updated 10 December 2013
+ show all updates
Added translation
First published.