Medics test battlefield skills in Californian desert
In the searing heat of the Californian desert, which best mimics the conditions faced by Royal Marines in Afghanistan, medics have been putting their battlefield casualty skills to the test.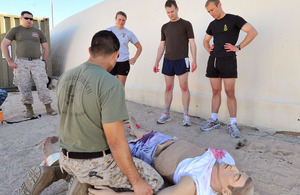 With daily temperatures reaching over 30 degrees C, the marines are under the same pressures they face in Afghanistan - the risk of dehydration and fatigue while in challenging situations.
Working from the US Marine Corps Air Ground Combat Center in Twentynine Palms, Kilo Company of 42 Commando Royal Marines, have been using a mock-up of a Middle Eastern village in the vast training facility which covers 932 square miles (2,414 square km) of desert terrain.
For three days the medics took part in a bespoke version of the US Navy's tactical combat casualty care training package which covered how to deal with serious battlefield casualties relating to such things as breathing, circulation and haemorrhage control.
As part of the training, the medics were given a state-of-the-art dummy to practise on - one that is capable of bleeding and can shout out in pain, describing where he is hurting.
Petty Officer Ralph Crook said:
We could end up working with these guys on operations in the future and this is an ideal opportunity for us to train with the Americans and for them to see what we do as well.
We have got a really good working relationship with the American military medics and it is interesting to see their training techniques.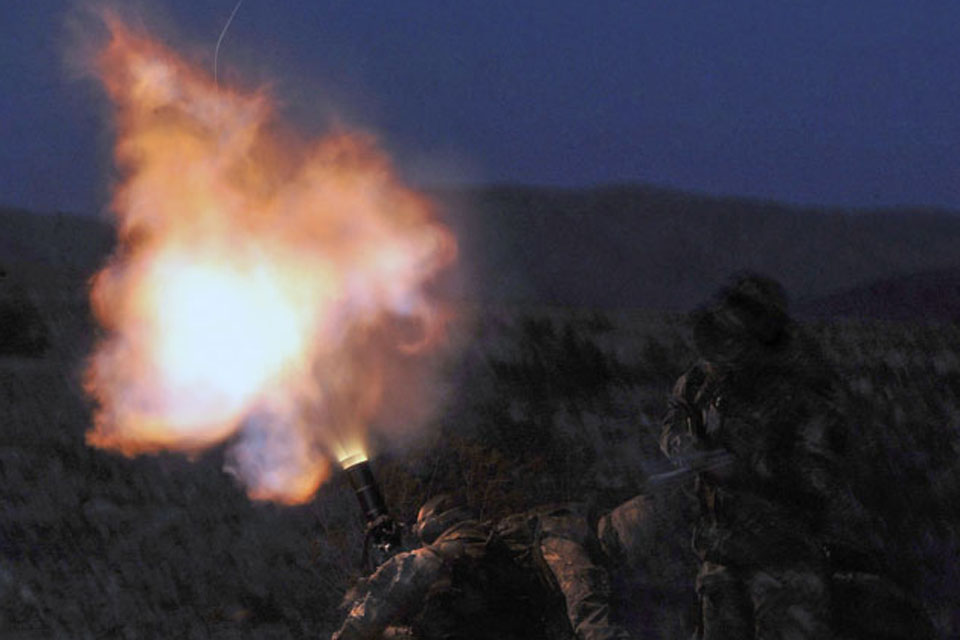 As well as the medical training, the Royal Marines have been exercising on the US military's live firing ranges in the Mojave Desert. One serial saw Kilo Company taking part in a specialist engagement exercise to take down an enemy.
This involved three patrols advancing on a target to suppress their firepower, another one covering their flank, and the third reorganising themselves to take over from the first. The three sections rotate in these roles until the goal is complete and the target is down.
Major Ben Halsted, Officer Commanding Kilo Company, said:
So far it's going very well; I'm very impressed with this range as it's a great setup.
It is such different terrain that it makes a lot of difference for the lads to come and operate here. The guys are still working very hard and now we are starting to see it come together at troop level.
As the troops practised their various skills, they were visited by Brigadier General George W Smith, Commanding General Marine Air Ground Task Force Training Command at the Marine Corps Air Ground Combat Center.
Published 19 November 2012