News story
Medical weighing equipment video: Basic introduction
Video for trading standards officers primarily, to support their national project and help familiarisation with medical weighing equipment.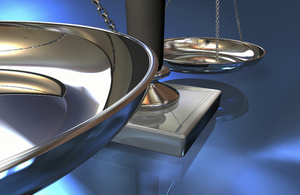 The National Measurement Office (NMO) has produced an introductory level video that covers the type of medical weighing equipment a Trading Standards Officer (TSOs) is most likely to come across during inspections; and to provide training and support for TSOs for their work on the national project on medical weighing.
Watch the medical weighing equipment video
Following the results of the requested projects published in the section 70 report for 2012 to 2013, the Expert Panel have chosen a project for 2014 to 2015 based on medical weighing equipment. National projects have been organised to add value to inspectional work carried out by individual trading standards services as part of their local responsibility. This UK-wide work has focused on particular enforcement areas and has been nationally collated. This year, the focus has been on medical weighing equipment in locations other than hospitals.
For more information please contact Deanne Hughes.
National metrology project
Regulation Directorate
Stanton Avenue
Teddington
TW11 0JZ

Published 9 October 2014