Medic on life with British reconnaissance troops in Afghanistan
A young medic from West Yorkshire is working with the 12th Mechanized Brigade Reconnaissance Force, an elite unit that operates in some of the most dangerous areas of Helmand province, Afghanistan.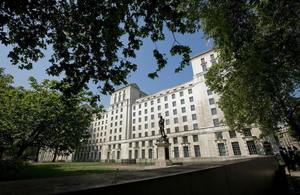 Lance Corporal Natalie Aspinall, from Liversedge, is serving with the 2nd Troop of the Brigade Reconnaissance Force (BRF) as a combat medical technician. Even though she is only 22, LCpl Aspinall has been at the forefront of some of the most challenging and dangerous operations conducted this summer.
The BRF's role is to gather information from across Helmand on potential insurgent activity, as well as the public mood, local requirements and progress being made in the province's communities, and report back to the brigade command.
Depending on the analysis of the information, the brigadier might then use the BRF to strike quickly and deftly at an insurgent thorn in the side of an Afghan community.
Whereas in previous tours huge kinetic operations were launched to flush insurgents from their compounds and hideouts with a show of force, today's Task Force uses information from a variety of sources, including the BRF, to selectively target key insurgents and leaders, then uses strike operations, increasingly led by the Afghan National Security Forces and supported by the BRF, to detain and question them.
Though small in number, the members of the BRF therefore have a hugely important role to play in identifying and dealing efficiently with the various insurgent groups which operate in the area.
Speaking about her latest assignment, LCpl Aspinall, of the Royal Army Medical Corps, said:
This was my second operation since coming back from two weeks' leave in the UK. The first operation was a bit horrible, with lots of muddy fields, irrigation ditches, and it was very dark. I was a bit worried, but it all went smoothly.
Her job is to go out on the ground and provide support to soldiers who need medical attention:
We have team medics who give initial treatment and then they bring the casualty back to me or I go forward to them and then assess what other treatment needs to be done, such as intravenous drips," she said.

The best thing about this operation was that it was quiet. I always hope I won't have to do my job, not having to treat any of the guys.
On a day-to-day basis, as well as deploying on operations, LCpl Aspinall looks after the troops in camp. She goes around checking that they are physically fine and that there are no other issues that could cause them harm.
As soon as an operation has finished, LCpl Aspinall prepares for the next call-out, which could be at a moment's notice, by repacking her medical kit, including bags of fluids, splints and equipment for dealing with heavy bleeding:
I've never actually weighed the kit I carry, but if you compare what I carry and what I weigh to one of the big blokes, the ratio works out about the same," she said.

When you're out on the ground you're worrying about other things, but when you're resting you realise how much your shoulders are aching!
Most of the soldiers in the Brigade Reconnaissance Force have had extra training to give them more than the basic first aid skills, and LCpl Aspinall has been training them to slow down bleeds, check for chest injuries and assess the body for numerous other injuries.
Like a lot of people, LCpl Aspinall was nervous about coming out to Afghanistan again, after a tour in 2007. However, being out there has helped her get to know the troops even better and now she says she sees them as friends and not just colleagues.
LCpl Aspinall said:
Being in the Royal Army Medical Corps is great, we're taught up to the highest standard. However, putting all that you've learnt into action is another thing. All your training takes over and afterwards you step back and think 'I did that'. It's all drilled into you to act in the situation that needs your attention there and then.
Published 4 September 2012