World news story
'Media for Society 2012' award giving ceremony
This was published under the 2010 to 2015 Conservative and Liberal Democrat coalition government
The British Embassy hosted the Hungarian Business Leaders Forum's ''Media for Society 2012' award giving ceremony on Wednesday 6 February 2013.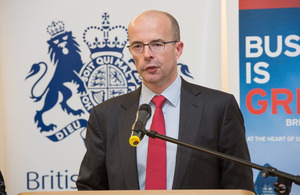 The Hungarian Business Leaders Forum (HBLF) 'Media for Society' award aims to acknowledge those media appearances which are positive examples of social collaboration and responsibility, and the successful delivery of projects, displaying an enhancement of the intellectual and economic development of local groups and society in general, by different sectors, networks, organisations and individuals.
In his welcoming remarks British Ambassador Jonathan Knott said that:
Living in a society means being willing to support all members of that society, not just your closest family. In today's world and particularly in tough economic times, it is tough to remember that and do something about it. (…) That is why excellent media reporting of those who need our help is so important. I am proud of the UK tradition in offering that kind of support. (…) Inspired by those like today's prize winners I very much hope others will join in this support and will help make a difference in today's world.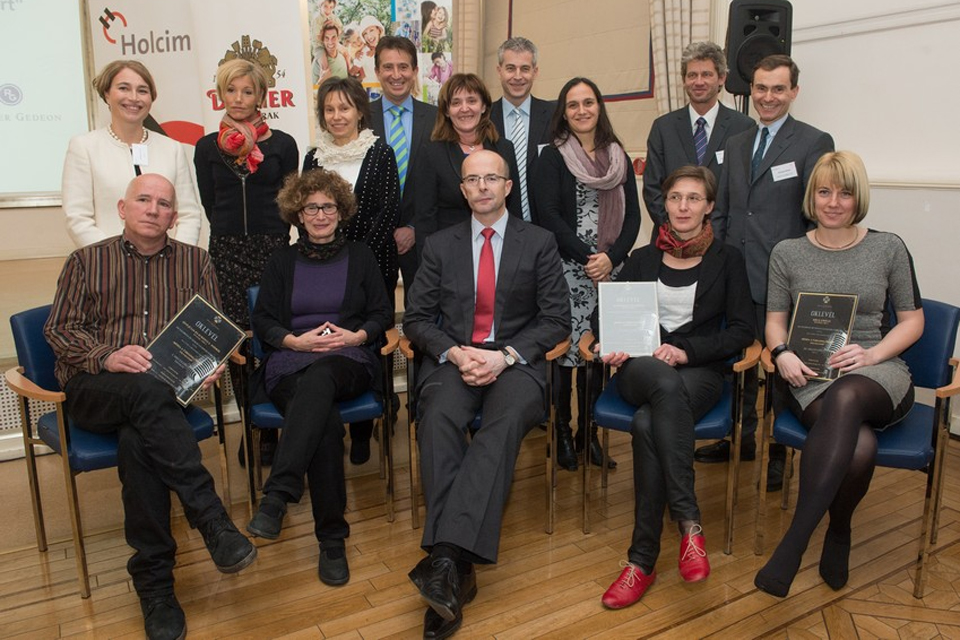 This year's winners were Júlia Sivó and András Surányi (freelancer producers) for a report on a homeless theatre; Zsuzsanna Altbacker (Duna Televízió) for a programme on the activity of Suhanj! Foundation; and Emília Krug (168 Óra) for her article on anonym service for drug addict mothers.
Congratulations on the excellent work!
Document information
Published: 7 February 2013