McNally: Strong legal services will boost UK growth
Strong legal services will help put the UK on a path to long-term growth, Justice minister Lord McNally said yesterday.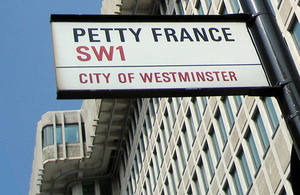 Speaking at the launch of the Unlocking Disputes campaign to promote London as a centre for global dispute resolution, Lord McNally said: 'Since coming into office Ken Clarke and I have given high priority to this campaign to help international business to realise what UK legal services can offer.
'Effective dispute resolution removes barriers to effective economic growth, and that benefits everyone.'
Unlocking Disputes
Unlocking Disputes is funded and led by TheCityUK, the Bar Council, the Law Society and Price Waterhouse Coopers.
The campaign was launched at the Rolls Building - London's brand new court complex specialising in financial, business and property litigation.
Lord McNally said: 'The Rolls Building means Britain has even more to offer: The world's most modern and hi-tech courts complex built specifically to resolve financial, business and property disputes.'
Published 28 October 2011