Mayor receives police and crime commissioner powers
Police and crime commissioner powers have been transferred to the Mayor of London.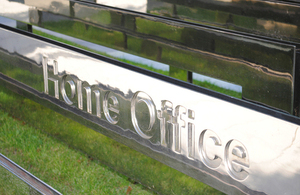 These powers mean the Metropolitan Police are now directly accountable to the mayor who will now determine local policing priorities in consultation with the public.
No longer will the police service in London be held to account by committee, but by the public through a directly elected representative.
New powers
The new powers have been transferred to the mayor ahead of elections for 41 police and crime commissioners in England and Wales on 15 November 2012.
Nick Herbert Minister for Policing and Criminal Justice said: 
 
'The government is transforming policing for the modern age with the most radical programme of change for more than 50 years.
 
'The introduction of directly elected police and crime commissioners is part of our reform agenda which will free the police to fight crime at the national and local level, deliver better value for the taxpayer and give the public a stronger voice.
 
'The people of London have from today a stronger voice in how their streets are policed and will be able to turn to the Mayor of London to hold the police to account on their behalf.'
 
A committee will be set up by the London Assembly to provide an overview at force level of decisions taken by the mayor.
Published 16 January 2012