News story
Mayor and Home Secretary see anti-knife action in South London
Theresa May and Boris Johnson go to Croydon to see the work being done to tackle violent crime involving young people.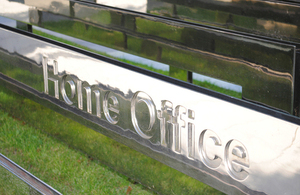 Work to tackle knife-crime and serious youth violence in the capital was seen first-hand by the Home Secretary today.
 
The operation by Croydon Borough Police sees plain-clothed and uniformed officers creating a strong presence in the area. Meanwhile, search arches check travellers for hidden weapons.
More needs to be done
The Home Secretary said, 'The police here in Croydon are doing excellent work to tackle knife crime and violence amongst young people, but it still remains a real and worrying problem in many areas and these communities still live in fear.
 
'Any knife-related death is tragic. So far this year we've seen 14 young people die in the capital. More needs to be done.'
Good work underway
The government has already committed to giving local people more information by publishing maps showing where crimes have taken place. This information should help people hold their local police to account.
 
It has also pledged to improve how hospitals share accident and emergency data about where and when violent attacks take place. This will help the police to target their resources where they are needed most.
 
The Metropolitan Police's Operation Blunt 2 continues to tackle knife crime in the capital.  Provisional information from the Met reports that since 1 April this year, more than 26,000 searches for weapons have been conducted in the capital.
 
This has resulted in the seizure of 317 knives, 17 guns and 128 other weapons. 
Theresa May and Boris Johnson on knife crime visit on Flickr

Published 3 August 2010