Press release
Master trust pension schemes consultation
Master trust pension schemes will need to meet 5 key tests in order to continue operating, under new regulations confirmed by the government today.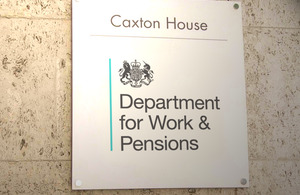 An 'authorisation and supervision regime' will ensure that tough new powers are in place to protect the 7 million members of master trust schemes, who have a combined £10 billion worth of assets invested. The changes will provide them with equivalent protection to members in other types of pension schemes.
Master trust schemes will be assessed against 5 key tests:
persons involved in the master trust scheme are fit and proper
that the scheme is financially sustainable
that each scheme funder meets specific requirements in order to provide assurance about their financial situation (including through presenting a business strategy and full, audited accounts)
the administrative and governance systems/processes used in running the scheme are sufficient
the scheme has an adequate continuity strategy
Under these plans, consumer savings will be more secure with master trusts being required to meet strict criteria on all aspects of operations and governance.
Guy Opperman, Minister for Pensions and Financial Inclusion, said:
The majority of master trust pension schemes are operating well, but for too long these schemes have been subject to far less regulatory scrutiny than new contract-based providers.

Nobody's savings should be less secure simply because of the pension chosen by their employer. That is why the new authorisation and supervision regime is a significant step forward in bringing master trust and other occupational schemes into line.

These strict new tests will ensure current and future master trusts are strong, safe and well placed for consumers and employers to invest their pension contributions.
The new regime will be administered by The Pensions Regulator. Under the new regime all current and prospective master trust schemes will need to apply for authorisation to operate in the market. The regulator will also have greater ongoing powers to work with, and if necessary, de-authorise master trusts where they are at risk of failing.
Master trusts will also have to demonstrate on an ongoing basis that they continue to meet the strict authorisation criteria, including demonstrating provisions to ensure member funds are protected in the event of a scheme needing to be wound up.
The master trust market has grown rapidly since 2012. There are currently 87 master trusts, which now represent 90% of savers who have been automatically enrolled into a workplace pension.
The announcement follows the passing of the Pension Scheme Act in April 2017, which introduced this regime proposal. It is expected that the new regulations will come into effect from October 2018.
More information
As a type of multi-employer pension scheme, master trusts have the potential to offer great advantages for members and employers, due to their scale, good governance and value for members.
The vast majority of employers have chosen to use a master trust pension scheme to meet their automatic enrolment obligations rather than set up and run their own workplace pension scheme. This has led to a considerable expansion of the master trust market.
It is estimated that around 11 million workers will either be newly saving or saving more into a workplace pension by 2018, generating around £20 billion in additional pension saving by 2019/20.
Contact Press Office
Press Office
Caxton House
Tothill Street
London
SW1H 9NA
London Press Office (national media and London area enquiries only – not questions about personal claims) 020 3267 5144
Out-of-hours (journalists only) 07623 928 975
England and Wales (local media enquiries) 029 20 586 then 097 or 098 or 099
Scotland (local media enquiries) 0131 310 1122
Follow DWP on:
Published 30 November 2017