Mary Portas reviews the future of the high street
Independent review will look at what can be done to develop more prosperous and diverse high streets.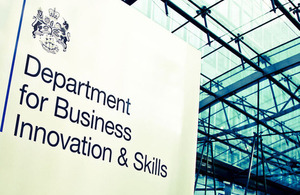 The Prime Minister and Deputy Prime Minister announced today that Mary Portas, leading retail marketing consultant, has been appointed to lead an independent review into the future of the High Street.
The review will identify what government, local authorities and businesses can do to promote the development of more prosperous and diverse high streets.
Mary Portas said:
"With town centre vacancy rates doubling over the last two years the need to take action to save our high streets has never been starker.
"I am calling on businesses, local authorities and shoppers to contribute their ideas on how we can halt this decline in its tracks and create town centres that we can all be proud of."
The review will:
Examine the case for developing town centres that contribute to promoting economic growth, creating jobs and improving quality of life in local areas.
Explore new business models for high streets relevant to the modern consumer.
Recommend what action government, businesses and other organisations should take to create diverse, sustainable high streets where businesses of all sizes and independent retailers are able to thrive.
Mary Portas will visit a number of town centres and engagement events across England, and present the review to the Prime Minister by autumn 2011.
Prime Minister David Cameron said:
"Town centres play a vital party in the economic wellbeing of the community and when they are well run they are vital hubs of social interaction and providers of employment and local commerce.
"That is why I am delighted that Mary Portas has agreed to take on this review and I am confident that her straight talking will help us in our drive to create vibrant and diverse high streets."
Links
Published 17 May 2011