News story
Mary Portas: High Street Review
Mary Portas has today published her review of the future of our high streets.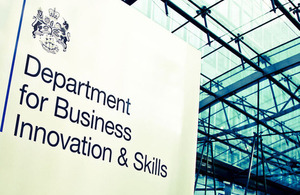 Illustration by Dermot Flynn
The Review sets out her vision to breathe economic and community life back into our high streets.
It makes ambitious recommendations on what can be done - by government, local authorities and business - to help high streets deliver something new.
The focus is on putting the heart back into the centre of our high streets, re-imagined as exciting social hubs for shopping, learning socialising and having fun.
Read the Review in full. (PDF, 2.0 Mb)
Mary Portas said:
"I don't want to live in a Britain that doesn't care about community. And I believe that our high streets are a really important part of pulling people together in a way that a supermarket or shopping mall, however convenient, however entertaining and however slick, just never can.
"Our high streets can be lively, dynamic, exciting and social places that give a sense of belonging and trust to a community. Something which, as the recent riots clearly demonstrated, has been eroded and in some instances eradicated.
"I fundamentally believe that once we invest in and create social capital in the heart of our communities, the economic capital will follow."
The recommendations aim to:
Get town centres running like businesses.
Get the basics right to allow businesses to flourish.
Level the playing field.
Define landlords' roles and responsibilities.
Give communities a greater say.
The report is published alongside new Government commissioned research, 'Understanding High Street Performance' (PDF, 2.1 Mb) , which shows that although some high streets continue to thrive, a third are degenerating or failing. It estimates that by 2014 less than 40% of retail spending will be on the high street; and that over the last decade out of town retail floorspace has risen by 30% while in town has shrunk by 14%.
Prime Minister David Cameron said:
"The High Street should be at the very heart of every community, bringing people together, providing essential services and creating jobs and investment; so it is vital that we do all that we can to ensure they thrive.
"I am delighted that Mary Portas has produced such a clear vision on how we can create vibrant and diverse town centres and breathe life back into our high streets.
"The Government will now review Mary's recommendations and we will publish our response next spring."
Links
Published 13 December 2011