News story
Mary Beard to lead team of experts in World War One Twitter event
Mary Beard will lead a team of experts in a huge Twitter event, #TalkingWW1, on Friday 4 July.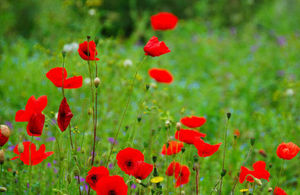 Mary Beard will lead a team of experts in a huge Twitter event, #TalkingWW1, on Friday 4 July from 9:00 to 18:45, marking one month till the 100th anniversary of the start of the First World War.
The Department for Culture, Media and Sport is leading on plans to commemorate this significant milestone in world history. #TalkingWW1 will give the public a chance to find about Centenary plans, see how they can get involved and explore the history of the First World War with some of the UK's top experts.
The organisations partnering with DCMS on #talkingWW1 are the Royal British Legion, Imperial War Museum, the National Archives, the Florence Nightingale Museum, Tesco, Football Remembers, The Last Post project, English Heritage and the Wilfred Owen Association.
How to take part
To take part, have a look at the timetable below and simply get on Twitter at the right time and start tweeting questions using #talkingWW1 to the relevant Twitter name. If you're not sure who to direct your questions to, @DCMS will point you in the right direction.
Timetable and topics each participant will be covering:
9:00am to 9:45am – Stephen Clarke, Head of Remembrance, Royal British Legion @poppylegion. Stephen will be online taking your questions on how the Legion will be commemorating the First World War, including the Lights Out project.
9:45 to 10:30 – The Imperial War Museum @I_W_M. Need some background to the First World War? IWM are here to help, tweeting historical facts, articles, photos and more. You can also find out how to get involved in the commemorations and special events taking place across the country.
10:30 to 11:15 – The National Archives @UKnatarchives. The National Archives' unique First World War collection traces all aspects of the war. Join them on Twitter to find out how their records could help you find out more about your First World War ancestors. They'll be tweeting online records, research guides, podcasts and blogs.
11:15 to 12:00 – The Florence Nightingale @florencemuseum will be looking at nursing in the First World War and how Florence herself shaped modern nursing.
12:00 to 12:45 – Tesco @Tescomedia - in 1919 Tesco founder and First World War veteran Sir Jack Cohen used his de-mob money to set up a market stall in the East End of London, which was the start of the journey for what would become Tesco. The Tesco team will be sharing content from their archive and will be on hand to answer your questions.
12:45 to 13:30 - Lives of the First World War @LivesofWW1 - explore your connection to the First World War through Lives of the First World War, an innovative digital platform from Imperial War Museums and DC Thomson Family History. The team will be tweeting examples of letters, photos and memories, added by users, which are helping reveal the 8 million Life Stories of those who made contributions during the First World War.
13:30 to 14:15 – Virginia Crompton, Football Remembers @britishcouncil - in December 1914, thousands of soldiers around Ypres in Belgium took part in a spontaneous and informal truce. Virginia will be hosting a session focused on the games of football those soldiers played in No Man's Land and plans to commemorate the FWW through football.
14.15 to 15.00 – Mary Beard, Classicist @wmarybeard – Mary will be taking questions on how the First World War changed life for women and children forever.
15:00 to 15:45 – Superact's Nick Roberts from the Last Post project @superact_uk - the ceremonial bugle call is the emblem of Remembrance. For a week either side of Remembrance, schools, workplaces, families, sports clubs - everyone will be encouraged to share their heritage and play the Last Post themselves on any instrument.
15:45 to 16:30 – Heritage Lottery Fund (HLF) @heritagelottery - using money raised through the National Lottery, HLF has awarded more than £56million to projects - large and small - across the UK marking the Centenary of the First World War. They'll be tweeting about some of the fascinating stories our projects have been exploring plus talking about how you could apply for funding.
16:30 to 17:15 – Rob Livermore from Operation War Diary @opwardiary - discover how Operation War Diary aims to unlock information about people, places and activities, previously hidden within millions of pages of unit war diaries. Find out how you can become a 'citizen historian' and how the data that's collected could give new insights into the war.
17:15 to 18:00 - Historian, Roger Bowdler, from English Heritage @EnglishHeritage - Roger will be taking questions on applying for grants to restore war memorials, a forthcoming exhibition on First World War memorials at the Wellington Arch and their fascinating Council for British Archaeology's Home Front Legacy 1914-18 project.
18:00 to 18:45 – Dr Jane Potter from the Wilfred Owen Association @WilfredOwenAssoc. Wilfred Owen (1893-1918) is widely recognised as one of the greatest voices of the First World War. His poetry is both shocking and realistic, focusing on life in the trenches and gas warfare. Dr Jane Potter and Lucy Elder from the Wilfred Owen Association will be discussing the enduring effect of Owen's poems and the Association's plans to commemorate the centenary of the outbreak of war.
18:45 to 19:30 - First World War historian, Jonathan Boff @JonathanBoff - an important part of the Government's Centenary plans is the school battlefields programme. Two pupils from every state-funded secondary school will visit the Western Front as part of the commemorations. Jonathan will be answering questions on the battlefields of the Western Front and bring this area of First World War history to life.
Published 3 July 2014