News story
Marines train to tackle pirates
Royal Marines based on the deployed warship HMS Monmouth have been practising their ship-boarding skills to combat pirates and smugglers.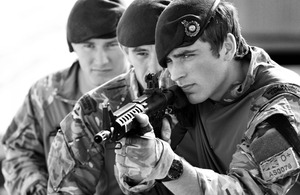 Among the ship's company of HMS Monmouth is a detachment of Royal Marines, vital for HMS Monmouth's tasking at sea. One of the major roles of the Marines is conducting boarding missions against suspected pirates and smugglers. To hone these skills they used their time on land to visit a specialist 'Ship-in-a-Box' facility owned by the US Coast Guard in Bahrain.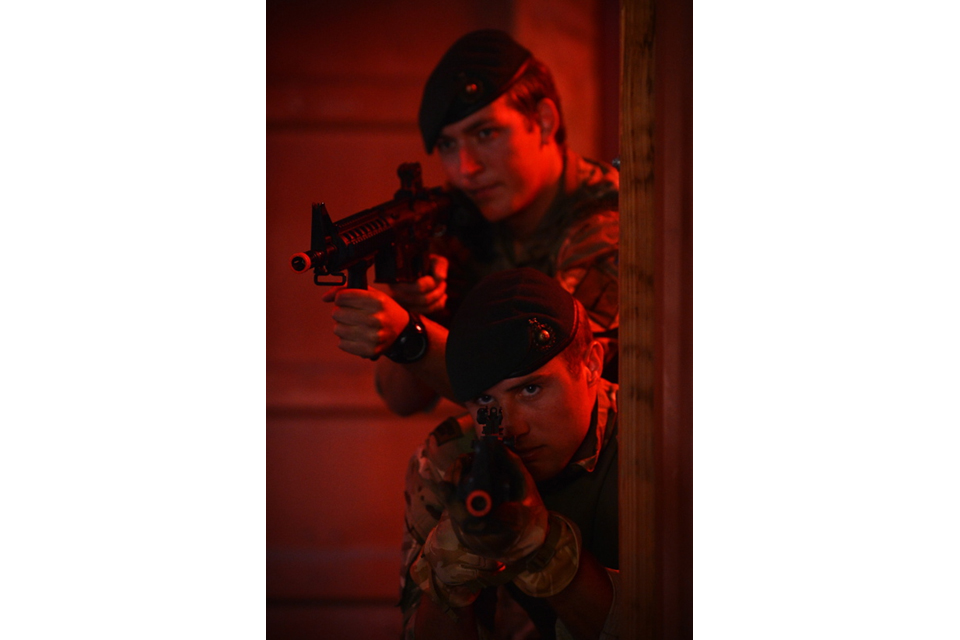 The 'Ship-in-a-Box' recreates a realistic section of a ship in which 'room clearance' drills may be practised and perfected with a dramatic sense of realism. High-powered Airsoft simulation weapons are used in the facility, which range from rifles, shotguns and pistols to claymore mines. They really pack a punch, so much so that personal protective equipment must be worn when magazines are fitted and rounds are flying.
The team of Royal Marines are on detachment from 43 Commando Fleet Protection Group, based at HM Naval Base Clyde, Faslane.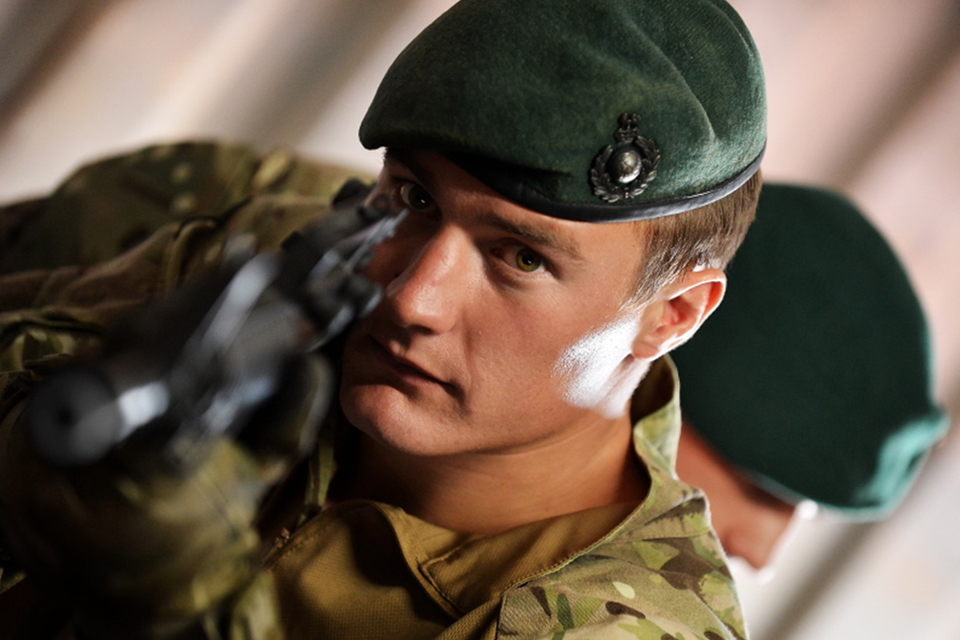 Captain Will Hall, Officer Commanding HMS Monmouth's Royal Marines detachment, said:
My Marines really benefited from the training provided by the US Coast Guard at their facility in Bahrain - the instructors were incredibly hospitable and approachable, whilst the use of Airsoft weapons added a level of realism to the scenarios that is difficult to achieve in the training environment.
The team are now looking forward to putting their skills to use during boarding operations in the Gulf.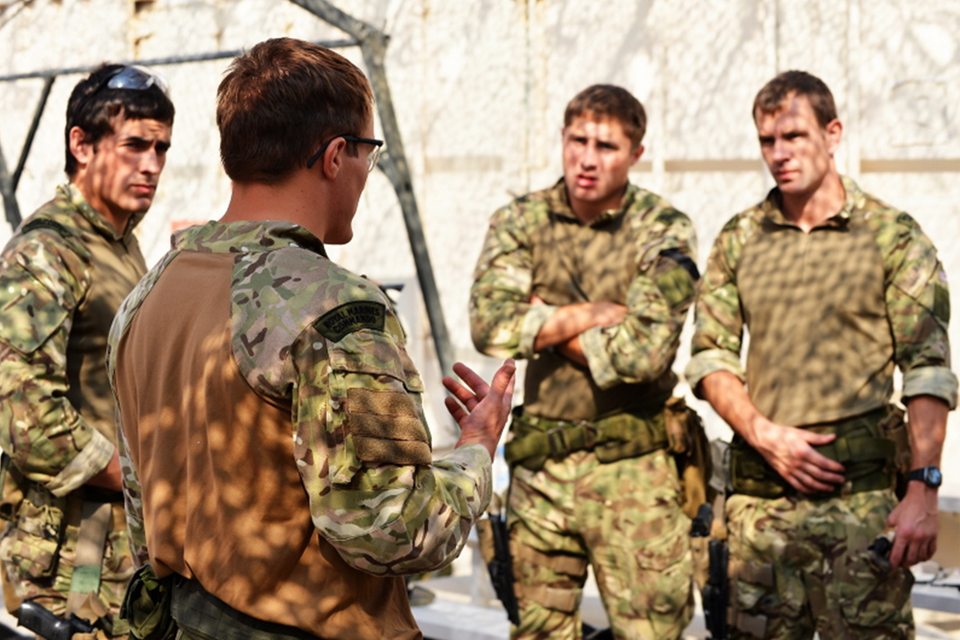 The Marines' exercise comes after a busy time at sea over Christmas and has given the rest of the ship's company time to recharge their batteries in preparation for the challenges of the New Year in the Gulf.
HMS Monmouth continues her 7-month deployment of the region, conducting maritime security patrols the Arabian Sea, the northern Indian Ocean and the Gulf of Aden. Whilst deployed, Monmouth will also be carrying out security patrols and exercises with coalition forces in the region to strengthen ties with foreign allies.
Published 9 January 2013