News story
Marine receives Military Cross for bravery under fire
A Royal Marine who rescued a severely wounded colleague in Afghanistan while under enemy fire has been presented with a Military Cross.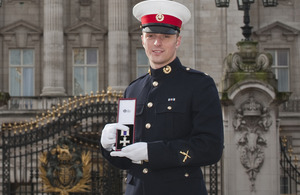 Marine Mark Williams, from 30 Commando Information Exploitation Group Royal Marines, was on his second tour of Afghanistan in May 2011 when his patrol was ambushed by insurgents who shot one of the lance corporals in the chest, leaving him lying helpless between the opposing sides.
Taking no notice of the extreme danger he was in, Marine Williams raced out to his colleague under a hail of bullets and began treating his wounds before dragging him 30 metres to what he thought was a safer position behind a compound wall.
Yet as he continued to treat his colleague, the pair come under further attack from another firing position and, once the stricken lance corporal was stabilised, Marine Williams picked up his weapon and returned to the firefight. He said:
When I saw him lying out there I just knew I had to get him; there were bullets hitting the ground around me as I went over to pull him back. I don't remember being really afraid at the time, I was just thinking that he was a big lad and was hoping I could drag him back safely.
Another lad came and helped me and we took him behind the wall, which we thought would be safe, while I looked at his wounds.
The bullet had hit his chest and I used the equipment in my first aid pack that we all carry to try and stem the bleeding. It was really nerve-wracking because all I could think about was making sure he stayed alive.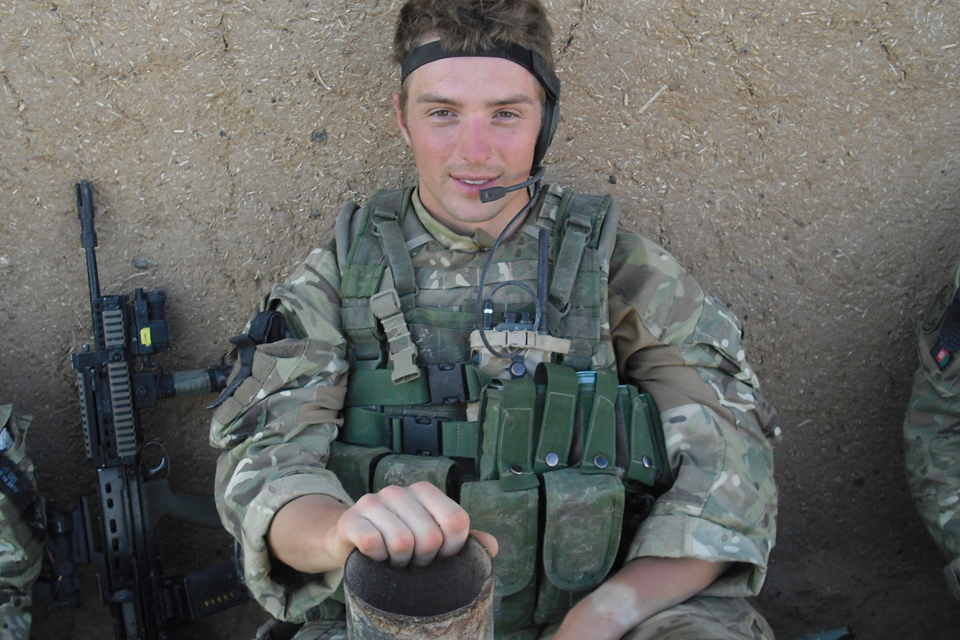 Marine Williams' patrol managed to push back the enemy, allowing a helicopter to land and transfer the casualty to Camp Bastion Hospital where the medical team were in no doubt that Marine Williams had saved his colleague's life.
Marine Williams' citation said that he displayed 'enormous strength of character, bravery and coolness of thought' by acting quickly to save the life of a fellow marine. His 'selflessness, valour and tenacity in the face of a determined enemy' were recognised as exceptional given his rank and limited experience.
On receiving his Military Cross at Buckingham Palace today, Friday 1 February, in front of his proud mother and 2 sisters, he said:
It is such an honour to be here - I still can't quite believe it. When I was told I was getting a Military Cross I was really shocked. My family are all really pleased for me as well and very excited to be at Buckingham Palace.
A Military Cross is granted in recognition of exemplary gallantry during active operations against the enemy on land.
Published 1 February 2013