News story
Maria Miller reappoints 4 board members to the Sports Ground Safety Authority board
Dr Pauleen Lane CBE, Peter Rowley, Ronnie Wilkie and Derek Wilson will be board members for a further 3 years from 12 July 2013.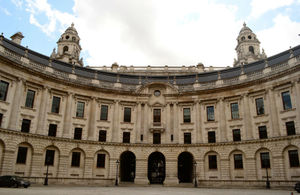 Biographies of the new board members
Dr Lane is a civil engineer by training but has spent most of her career working in local goverment and was awarded a CBE in 2005 for services to local government.
Peter Rowley has worked in the financial industry and has chaired a number of boards for local sport charities and organisations. He is also a board member of Sport England.
Ronnie Wilkie has held various Director roles. Most recently he has worked in the equine industry as Main Board Director at Ascot Racecourse.
Derek Wilson is a practising architect, specialising in stadium design and sports event masterplanning.
About the Sports Ground Safety Authority
The Sports Ground Safety Authority was established to build on the success of the Football Licensing Authority, and the critical role it played in transforming specator safety at football grounds in the UK over the last 20 years. It carries out its statutory functions under the Football Spectators Act 1989 in England and Wales, and has expanded its advisory functions in relation to other sports and internationally.
Published 23 October 2013