News story
Margot James in Worcestershire to meet innovative firms
Business Minister Margot James today visited the Malvern Hills Science Park, to learn more about Worcestershire's cutting-edge technology industries and discuss the Government's upcoming Industrial Strategy.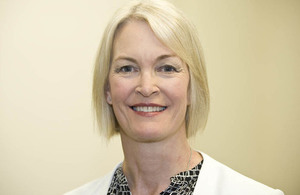 The Minister met with the Worcestershire Local Enterprise Partnership (LEP), the Federation of Small Businesses and the Herefordshire and Worcestershire Chamber of Commerce. She also visited local businesses including Optimec, which makes world-leading measurement instruments for the contact lens industry. Earlier this week, research from the FSB showed a boost in confidence, exports and job creation for small firms, with particularly strong performance across the Midlands.
Business Minister Margot James said:
"Local Enterprise Partnerships play an important role helping the UK's record 5.5 million small businesses to start, grow and thrive. The leading cyber security industry here in Worcestershire is a great example of the unique strengths that exist across country – and what can be achieved with the hands-on support of an ambitious LEP.
"The upcoming Industrial Strategy will build on these local talents, fostering enterprise to ensure every place meets its potential. I welcomed the chance today to meet some of the businesses and organisations making Worcestershire a hub for science and technology, and to hear how Government can support their growth plans for the coming year."
A roundtable meeting included discussion on how the upcoming Industrial Strategy can best recognise and support small businesses in Worcestershire, including those from the growing smart sensors and cyber technologies industries.
Margot James is the Local Growth Champion for Worcestershire, a role in which she is responsible for working with and supporting enterprise in the area.
Published 13 January 2017