News story
Mandie Campbell to leave Civil Service
Director General of Immigration Enforcement departs after more than 30 years at the Home Office.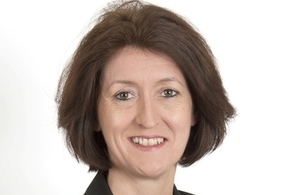 Mandie Campbell, Director General of Immigration Enforcement, is leaving the Home Office to take up a new role as CEO of the Parliamentary and Health Service Ombudsman (PHSO). Mandie will join PHSO from 1 October 2016. A recruitment campaign to find her successor will commence shortly.
Prior to joining Immigration Enforcement as director general in February 2014, Mandie worked in a number of high profile roles in the Home Office, including Chief Operation Officer for Border Force and Director of Drugs, Alcohol, Community Safety and Criminal Justice Reform.
Permanent Secretary Mark Sedwill said:
I should like to take this opportunity to congratulate Mandie on her new job, and to thank her for her dedicated years of service at the Home Office, where she has performed with distinction in many roles since joining us as an immigration officer at the start of her career. Mandie is a great role model and has played a vital part in keeping our citizens safe and our country secure.
Mandie Campbell said:
While I am delighted by the new opportunity ahead of me, I am also sad to be leaving this great department of state after 31 years. The Home Office has given me the chance to work on some of the most important issues for society, alongside fantastic and dedicated colleagues.
Published 1 July 2016