Manchester wins £10m prize to become world leader in 'smart city' technology
Internet of Things competition designed to transform the way we work, rest and play in a digital age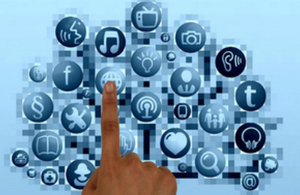 An innovative project in Manchester aimed at improving the services for its residents has been chosen as the winner of a £10m Government-led technology competition.
The CityVerve Project aims to test better services using the Internet of Things (IoT) technology. It includes plans for talkative bus stops, which let bus operators know when commuters are waiting, and a network of sensors in parks and along commuter routes to encourage people to do more physical activity.
The Internet of Things adds sensors and data analysis to equipment like streetlamps, vehicles or home heating equipment. These 'smart' improvements will help deliver more personal, efficient and flexible products and services.
Digital Economy Minister Ed Vaizey said:
I'm delighted that the CityVerve Project is the winner of our Internet of Things Cities competition. The Project will bring real benefits to people who live and work across Manchester, one of our Northern Powerhouse cities.

The UK's tech sector is renowned for its creativity as well as pioneering research and development. The Manchester project will help the UK to be a world leader in the adoption of Internet of Things technologies and inspire others around the world to create smarter cities.
Out of 22 entries involving 34 cities across the UK and with a shortlist of six finalists, the City Verve project was declared the clear winner. The project is led by Greater Manchester Local Enterprise Partnership and was selected because of its ambition, scale, coordination across the public and private sector, and potential for success.
On behalf of the CityVerve consortium, Sir Richard Leese, leader of Manchester City Council, said:
I'm delighted that Manchester has been selected as the UK demonstrator city to test and demonstrate how the imaginative use of smart technology can make a real positive difference to our people and businesses. The lessons learned from this project should benefit the country as a whole.

The pioneering work Manchester is doing on devolution, finding innovative ways to respond to local needs and priorities, makes us the perfect test bed for this work. Our plans are firmly focussed on creating the conditions for economic growth and helping connect people with the opportunities created - whether that's helping them to monitor their own health to help avoid preventable illness or giving them improving transport information to help them move around the city more easily.
The CityVerve project will demonstrate applications of Internet of Things technologies and services in four key areas: healthcare; transport; energy and environment; and culture and community. It will demonstrate a smart city at scale, aiming to provide a replicable model for other cities in the UK and beyond.
Mike Blackburn, chair of the Greater Manchester LEP, said:
Manchester is a city built on innovation so it is a worthy winner of this competition. From business to healthcare, information is a valuable resource. This project will enable us to better use it to enhance services, increase performance and improve efficiency.

Science and innovation is key to Manchester's economic future. This project will enable us to be an example for the rest of the country, showing how new technology can aid the delivery of both business growth and public services.
Internet of Things is a major area of growth and will have a transformative effect on society. A recent report by independent consultants Arup estimates that the global value of the Internet of Things sector will exceed £255 billion a year by 2020.
Further details about the CityVerve Project
The project is made up of a number of innovative elements, including:
Management of chronic respiratory conditions - CityVerve will set up a 'biometric sensor network' which will help improve responses to patients' conditions and improve how local healthcare services work.

Community wellness - a network of sensors positioned in parks, along commuter and school routes will track the progress of individuals and teams competing against each other for physical activity and fun. Examples include the "Great Space Race Challenge" for Manchester residents to walk to the moon.

Talkative bus stops - CityVerve will convert 'flag and pole' bus stops into safe places with location-based services, sensors/beacons, mobile apps and intelligent digital signage. People will check-in to their bus stop and let bus operators know they are waiting for their service.

Smart lighting - Manchester, like many cities, is seeing a growth of traffic and congestion. To reduce car use, alternative forms of transport need to be attractive and safe. Smart lighting, in addition to connected street lighting, will help address this.

Bike sharing - The Manchester Corridor through-route will soon become bus and bike only. Bike sharing schemes can be expensive to install and maintain, and so an alternative is to use Internet of Things enabled bikes in a crowd-sourced and maintained, secure bike sharing service. It will also include 'e-cargo' bikes to make 'last-mile' deliveries on the Corridor.

Smart air-quality monitoring - Street furniture and connectivity infrastructure such as lamp posts and street cabinets on the Manchester Corridor will be used to monitor air quality at different heights and locations. Information will be passed to those with health conditions and made generally available to support walking options and routes.
Notes for editors
The Government and Innovate UK offered up to £10 million for a single collaborative research and development project to demonstrate the capability of applications at scale across a city region. The competition is part of a wider £40 million government investment in Internet of Things announced in March 2015 to make the UK an international leader in these pioneering technologies. Further details can be found here.

The demonstrator will be located in the Manchester Corridor, Manchester's innovation district: 243 hectares, 60,000-strong workforce, of which over 50 per cent are employed in knowledge-based sectors. It also houses 72,000 students, and the largest clinical academic campus in Europe. The Corridor is home to many innovative science and technology businesses, world-class research centres, universities, and a leading NHS Trust, it has a large-scale infrastructure investment committed to 2020.

CityVerve aims to address barriers to applications of the internet of things in smart cities, including city governance, network security, user trust and adoption, data handling, replicability, scalability and justifying investment. It will combine tech and business model innovations with the new integrated powers and responsibilities created by devolution.

Data generated will be opened up and exploited for further insight and innovation, working from the Corridor base and with all of Greater Manchester's innovation and tech sector assets. This will be supported by new technical models for hyper-scalable cloud services, real-time data sharing, and interoperability and integration at the network, platform and cloud levels.

IoT UK is an initiative between Government, industry, the research community and the public sector to help advance UK global leadership in the Internet of Things (IoT) and increase adoption of high quality IoT technologies and services by businesses and the public sector in the UK, benefiting citizens.
Published 3 December 2015