News story
Man jailed for trying to smuggle £160,000 of cocaine in patties
A man has been jailed for six years after Border Force caught him trying to smuggle £160,000 of cocaine in patties.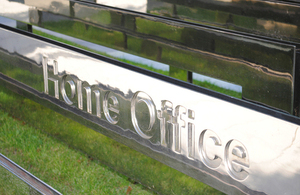 A Wolverhampton man who attempted to smuggle £160,000 of cocaine hidden inside patties through Birmingham Airport has been jailed for six years.
Dane Hamilton, 33, of All Saints Road, was stopped by Border Force officers on 2 August 2012 after arriving on a flight from Jamaica.
His hand luggage was searched and found to contain a box of patties. There were only 10 in the box instead of 12 and when officers examined the food items they were found to contain small packets of cocaine instead of filling.
Drugs
The drugs weighed a total of 1.5 kilos and would have been worth approximately £160,000 if cut and sold on the street.
A jury sitting at Birmingham Crown Court unanimously convicted Hamilton, a Jamaican national, of drugs smuggling on Friday (31 May) following a two-day trial. He was sentenced to six years.
Dawn Cartwright, from Border Force, said:
This was an unusual concealment, but our officers are trained to expect the unexpected.

The sentence handed to Hamilton should serve as a warning to others thinking of smuggling drugs. You will be caught and you will be sent to jail.

Drug smuggling is a vile trade and ruins lives.
Border Force
Border Force officers use hi-tech search equipment to combat immigration crime and detect banned and restricted goods that smugglers attempt to bring into the country.
They use an array of search techniques including sniffer dogs, carbon dioxide detectors, heartbeat monitors and scanners - as well as visual searches - to find stowaways, illegal drugs, firearms and cigarettes which would otherwise end up causing harm to local people, businesses and communities.
Anyone who has information on suspected smuggling or immigration offences can report it here or call the Border Force hotline on 0800 59 5000.
Published 31 May 2013