Man jailed for smuggling heroin in baskets
A 73-year-old man has been jailed for five years for attempting to smuggle heroin into the UK through Heathrow Airport.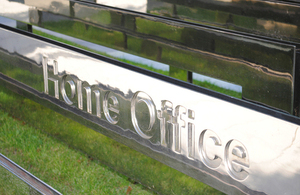 The sentence was handed down to David Pryor, of Wellingborough, at Isleworth Crown Court.
He had pleaded guilty to a charge of attempting to import a Class A drug at an earlier hearing.
Pryor was arrested by UK Border Agency officers on 5 September 2010 after he arrived at terminal five on a flight from Tanzania.
Four kilos found
Following a search, around four kilos of the drug were found concealed in baskets which he was carrying in his dark green suitcase. Officers examined the three unusually heavy woven baskets and found heroin concealed within the weave.
In total the drugs had an estimated street value of approximately £100,000.
Assistant director Peter Avery, of the UK Border Agency's criminal and financial investigations unit, said: 'There is simply no such thing as a typical drugs smuggler. Anyone, whatever their age or background, can be tempted to participate in this awful trade.
'This clearly presents a serious challenge to our officers, but a challenge that they rise to again and again. It is thanks to their diligence and the state-of-the-art technology available to them that our border controls are robust and effective.
 
'Drugs like heroin destroy people's lives and we will stop at nothing to prevent them reaching our streets.'
Gift claims
When first questioned, Pryor claimed that he worked for a law firm and had been to the Tanzanian capital Dar Es Salaam to take a witness statement.
 
Before his later guilty plea, he had claimed that the baskets had been given to him as a gift by the cousin of the witness he had been to visit and that he had no idea the heroin had been hidden inside.
Pryor was also banned from travelling anywhere outside the UK for two years after the completion of his sentence.
Anyone with information about drug smuggling can call the UK Border Agency hotline on 0800 59 5000 where anonymity can be assured.
Published 5 May 2011