Making open data real consultation - summary of responses
The Cabinet Office has published its summary of responses to the public consultation, Making open data real.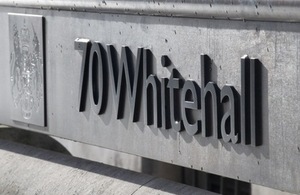 Today the Cabinet Office is publishing its summary of responses to the public consultation Making open data real. 
There was a very positive response to the consultation. Launched in August, there were nearly 500 responses submitted before its closure in October.
The consultation set out a series of questions aimed at informing government's strategy to embed transparency and open data as core operating principles of the public services. Many of you expressed your support for the principles of open data, your confidence in its ability to bring about a positive change and the benefits it can deliver, including enhancing the performance and delivery of public services and fostering economic growth.
As we take this exciting agenda forward we want to be transparent about the work we are doing. That is why we are today publishing a summary of responses received for the Making open data real consultation.
We know how important this agenda is to you and we want to get it right. We will be engaging with our stakeholders over the next couple of months - building on the ideas you shared with us through the consultation and exploring the issues raised. The work does not stop there.
As announced in the Chancellor's Autumn Statement, over 2012 government will be releasing a range of data in key areas, including:
education
welfare
transport
health and life sciences
This is about giving individuals more control over their interaction with public services and creating an environment for innovation and growth in the UK using public data. For example, government will soon be releasing highways and traffic data and train and bus real-time timetable data. We know these releases will have real benefits for citizens and business. Taking transparency and open data international, the UK will be assuming the co-Chair of an exciting new partnership, the Open Government Partnership, in March. 
If you want to keep updated with the agenda on Twitter you can follow:
Published 30 January 2012