News story
Making mortgages work for every stage of life
Harriett Baldwin met the mortgage industry to discuss how the government and industry can work together.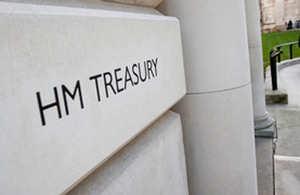 Key figures from the mortgage industry met the Economic Secretary to the Treasury, Harriett Baldwin, today (16 July 2015) for the bi-annual Home Finance Forum.
These included Paul Smee from the Council of Mortgage Lenders and representatives of all major banks and building societies, as well as civic groups such as Shelter and Citizens' Advice.
Pensions Minister Ros Altmann and Housing Minister Brandon Lewis also attended along with representatives from the Bank of England and Financial Conduct Authority, in recognition of the importance of engaging with the industry across government.
The Economic Secretary focused on the importance of the mortgage industry ensuring that the market delivers for hard-working people at every stage of their life, from the Help to Buy ISA for first-time buyers to supporting lending to older people.
She also thanked the industry for their support over the last Parliament in securing the economic recovery. Since 2010, 2.8 million mortgages have been advanced, worth a total of £444.5 billion, and by backing the government's flagship Help to Buy schemes, the industry has helped nearly 100,000 people get onto or move up the housing ladder.
The Council of Mortgage Lenders and Which? also discussed a series of reforms to promote mortgage transparency that they are working on with the government, which are expected to be announced this Summer.
Harriett Baldwin, Economic Secretary to the Treasury, said:
It was great to meet with the mortgage industry today to discuss how we can work together to ensure that the mortgage market works for every stage of someone's life.

The government's Help to Buy: ISA – due to launch later in the year – will get young people on to the housing ladder, while our work on supporting lending to older people will make sure the mortgage market delivers for those who have worked hard all their life.

Last year the government asked Which? and the Council of Mortgage Lenders to work together on practical steps that could to be taken to improve the transparency of mortgage fees.

It was great to hear today about the excellent progress that this project has made towards making sure that hardworking families can get the best-possible deal on their mortgage.

I'm looking forward to continuing to work closely with the industry on this and other important issues as part of our long-term plan for working people.
Paul Smee, Director General of the CML, said:
We are pleased that the real effect which the mortgage market can have on people's lives is recognised within government.

We take the industry's responsibilities to borrowers very seriously; we hope the improvements we are making to the transparency of fees and charges will help make it easier for people to understand mortgage costs more easily, and will support the many benefits that a wide choice of mortgages brings to consumers.
Brandon Lewis, Housing Minister, said:
I was pleased to meet with representatives from the mortgage industry and across government to discuss how we can work together to ensure anyone who works hard and aspires to own their own home can turn their dream into a reality.

Our long-term economic plan has turned this country around to one where the numbers of first-time buyers are at their highest since 2007, housebuilding continues to climb and over 225,000 households have been helped to buy or reserve property since 2010 through government-backed schemes.

And even more first time buyers are expected to be helped when the government's Help to Buy ISA launches this later this year.
Baroness Altmann, Minister for Pensions, said:
The Government is committed to ensuring that the mortgage market delivers for those who have worked hard all their life.

We will continue to work with mortgage lenders to ensure their products and practices reflect changing societal realities, such as the increased prevalence of later life working and secure private pension income through retirement.

We want to ensure that people have fair access to mortgage finance when they need it.
Published 16 July 2015