Making immigration work for Britain
In a speech today, Immigration Minister Damian Green outlined his vision to create a sustainable and selective immigration system that encourages the brightest and best.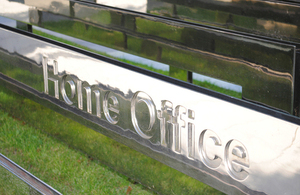 Speaking at the Policy Exchange the minister said: 'We need to know not just that the right numbers of people are coming here, but that the right people are coming here. People that will benefit Britain - not just those who will benefit by Britain.
'We have laid the foundations for a sustainable system where we get numbers down and keep them down. Now we shall make it work for Britain.'
Contribution-based system
The minister expressed his intention that the long-term transformation of British Immigration policy will introduce greater 'selectivity'. He said that the 'points based system' of the past should ultimately be replaced by a 'contribution-based system' where migrants are checked to ensure they will add to quality of life in the UK.
Stressing the government commitment to reducing net migration numbers from hundreds of thousands to tens of thousands by the end of the Parliament, the minister pointed to the most recent published figures as an early positive sign.
Fall in student visas
He said: 'the beneficial effects of these policies are just beginning to show up, with an 11 per cent fall in student visas and a 17 per cent fall in work visas in the latest quarterly figures compared with a year previously.'
The principle of selectivity will also be key in future reforms to immigration, including changes to family migration and reforms to settlement that will break the link between temporary and permanent migration.
Read the minister's speech on making immigration work.
Published 2 February 2012