News story
Major motorcycle safety milestone reached
Over 400 motorcycle helmet types tested by the Safety Helmet Assessment and Rating Programme (SHARP).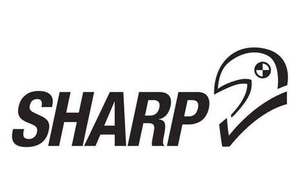 More than 400 types of motorcycle helmet have been tested as part of an innovative government safety scheme designed to save lives.
The award winning Safety Helmet Assessment and Rating Programme (SHARP) has conducted more than 13,000 high impact tests to provide safety ratings to 401 helmets since its launch in 2007.
SHARP award ratings of between 1 and 5 stars to show how well helmets perform over and above the minimum legal requirements.
Providing this information about the safety of helmets is likely to have contributed to a 38% drop in motorcyclist fatalities since 2007.
Road safety Minister Andrew Jones said:
We have some of the safest roads in the world but we are determined to do more to improve safety for all road users including motorcyclists.

SHARP rates hundreds of helmets based on thousands of tests and provides riders with the best safety information available.

The confidence riders put in the ratings shows how vitally important they are in helping reduce the number of tragedies we see on our roads.
Motorcyclists are among the most vulnerable of road users, accounting for around 1% of British traffic but 21% of deaths or serious injuries. All helmets must meet minimum legal safety standards but the SHARP scheme uses a wider range of tests to provide riders with more information on how much protection a helmet can provide in a crash.
Helmets across a wide price range score highly so all riders should be able to find a high performing helmet in a size and style that fits them and at a price they want to pay.
David Ward, Secretary General of Global New Car Assessment Programme (Global NCAP), said:
SHARP helps bikers make choices about helmets that can be literally life and death decisions. Nothing is more important to motorcycle safety than wearing a helmet that gives the best protection in a crash. SHARP makes this possible and has now rated 400 helmets.

The Department for Transport and its SHARP project team deserve great credit for this pioneering safety initiative that has promoted biker safety in the UK and also attracted attention around the world. It shows how consumer information can be a powerful force for improved safety on our roads.
Director of British Motorcyclists Federation Anna Zee added:
The BMF recognises the SHARP rating system as a useful tool in helping riders make informed choices.
John Chatterton-Ross, Director of Public Affairs, Fédération Internationale de Motocyclisme (FIM), said:
With more than 400 listings SHARP gives riders objective safety information with the star rating, FIM recognised SHARP with the FIM Road Safety Award. I used it when buying my current helmet. SHARP does more - the website contains advice on how to get the correct fit too.
Details of the helmets that have been rated and further information about the helmets can be accessed via the SHARP website which typically attracts more than 70,000 visits every month from around the world.
Roads media enquiries
Media enquiries 020 7944 3021
Out of hours media enquiries 020 7944 4292
Switchboard 0300 330 3000
Published 1 November 2016