Love Your Local Market to return next year
Markets Minister Andrew Stunell confirmed the government would support another year of the highly successful Love Your Local Market event at…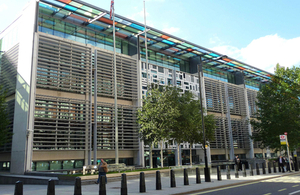 Markets Minister Andrew Stunell confirmed the Government would support another year of the highly successful Love Your Local Market event at a summit of markets representatives today.
The successful of Love Your Local Market has seen markets take centre stage over two weeks with special events including ministerial visits, discount stalls for new traders and celebrity tips for a successful trading day.
Some of the highlights of the fortnight have included:
over 400 markets across England;

over 3,000 bargain pitches offered;

1,400 potential new businesses;

special events and attractions including celebrity chefs and cookery demonstrations;

increased footfall in many markets; and

extra support for traders including free insurance, a how-to guide and TV's Adam Corbally's Top 10 Tips.
Attending a summit of key markets representatives Mr Stunell was delighted to be able to announce confirmation that the event will run again with the help of the markets industry next year further building on this year's success where numbers exceeded expectations.
Markets Minister Andrew Stunell said:
I've been extremely pleased to see how well the Love Your Local Market events have gone this year. It has shown that people still want the authentic market experience on their local high street.

I'd like to thank all those traders and market operators who helped the event to be such a success and the trade bodies that gave their wholehearted support. I look forward to working with them again next year to give a further boost for local markets and to encourage new traders onto markets.
Graham Wilson, National Association of British Markets Authorities said:
The impact of Love Your Local Market and National Market Day exceeded all expectations. Market operators all over the country made special efforts to promote the value of their local markets and it is important that we build on the success of the event and nurture the new traders who have come to markets over the last fortnight in large numbers. We are already planning to make 2013 even bigger and more successful.
Joe Harrison, National Markets Traders' Federation said:
The NMTF are extremely pleased that as many markets took part as they did encouraging new start ups in the industry. We are happy to support and partner NABMA in the pursuit of running the event again next year. We believe that the experience we gained this year will lead to us developing a bigger and better event next time around with an improved focus on taking the would-be traders and moving them onto sustainable businesses.
Notes to Editors
Love Your Local Market (external link) was an exciting new campaign to showcase markets of all types from around the UK. Many markets featured special activities between 23 June and 08 July 2012.
The Campaign was co-ordinated by the National Market Trader Federation and the Markets Alliance which comprises:
More details of the Love Your Local Market campaign including a list of markets that participated can be found here: www.nabma.com/your-local-market (external link).
Published 12 July 2012