Louise Casey appointed as head of new troubled families team
Tim Loughton on the appointment of the first head of the new troubled families team.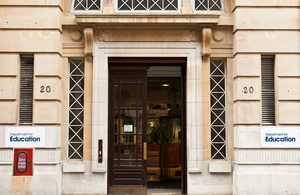 Tim Loughton welcomes the Prime Minister's appointment of Louise Casey CB as the head of new troubled families team.
Of the appointment of Louise Casey, the Minister for Children and Families, Tim Loughton, said:
I welcome the new commitment across government to help these families. The Department for Education has already undertaken a lot of work in this area, especially around family intervention projects which have proven that it is possible to turn around the lives of some of the most vulnerable families. The outcomes for families who left intervention are very encouraging with statistics showing a 58 per cent reduction in the number of families involved in anti-social behaviour such as vandalism, alcohol related or rowdy behaviour. It's an encouraging sign that we are already making a vital contribution on the way to turning around the lives of all troubled families by end of this parliament.
DfE enquiries
Central newsdesk - for journalists 020 7783 8300
General enquiries - for members of the public 0370 000 2288
Published 13 October 2011