Lottery funding for regional filmmakers
Creative England opens two new funds to support development of regional filmmaking talent.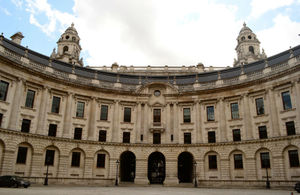 The Development Fund and Film Networks Fund will be key to delivering Creative England's Talent Development aims.
The Development Fund is inviting applications from individual writers, directors and producers or teams based in the English regions for the development of all types of feature films, including animation and documentary.
The Development Fund totals £250,000 in its current round and applications are welcomed on a rolling basis. Awards will range between £2,500-£25,000.
The Film Networks Fund is open to networks and organisations whose work supports and promotes filmmaking activities in the English regions.
The Film Networks Fund is a fixed call with £150,000 to award in this round. Awards will range from £2,500-£25,000, and the deadline for applications is 30 January 2012.
Creative England launched on 1 October 2011, becoming a BFI delegated body for the distribution of National Lottery funds for film in the English Regions.
Further information
Published 20 May 2012