Lorry drops, country of origin information and intelligence reports
The Secretary of State has published the Independent Chief Inspector's reports on lorry drops, country of origin information and intelligence functions of Border Force and Immigration Enforcement.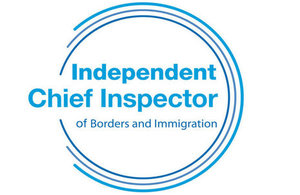 The report on lorry drops examines how effectively the Home Office managed the increase in the number of migrants who entered the UK concealed in a heavy goods vehicle.
The report found that the Home Office had maintained the quality of its initial response despite the significant increase in 'lorry drops'. The report also found that:
there was a risk that minors placed in the care of social services would run away
the Home Office was not as strong when identifying potential victims of trafficking
the number of initial decisions on asylum claims fell well short of the increased number of claims made
The inspection looked at how the Home Office worked with its partners, in particular with police forces, when dealing with 'lorry drops'. It also examined how it handled the immigration cases of the individuals encountered.
The Home Office accepted 3 recommendations in full and 3 in part, out of the 6 recommendations made by the report.
Background
The report was submitted to the Secretary of State on 27 April 2016. It makes 6 recommendations for improvements.
The Home Secretary has also laid before Parliament 2 reports by the Independent Chief Inspector David Bolt:
Alongside the Independent Chief Inspector of Borders and Immigration's inspection report, the Home Office has published its responses to the reports.
Published 21 July 2016