Lord Justice Leveson publishes report
Independent inquiry examined the ethics and regulation of the press. The Leveson Inquiry has today published its report into the culture,…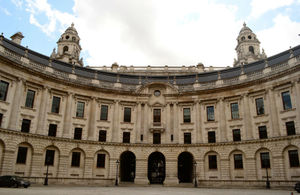 The Leveson Inquiry has today published its report into the culture, practices and ethics of the media.
The report follows weeks of public hearings, which heard evidence from members of the public; newspaper reporters, management and proprietors; police officers and politicians from all parties.
The Prime Minister established a two-part inquiry investigating the role of the press and police in the phone-hacking scandal in July last year.
The first part had a particular focus on the relationship between the press and the public, police and politicians. 
The inquiry was established under the 2005 Inquiries Act and had the power to summon witnesses to give evidence under oath and in public.
Lord Justice Leveson was appointed as Chairman of the Inquiry and was assisted by a panel of six independent assessors with expertise in media, broadcasting, regulation and government.
This afternoon, Prime Minister David Cameron gave his initial response to the report. You can read the full text on the Number 10 website.
Further information
Published 29 November 2012