Lord Howell in Cyprus for 50th anniversary of independence
On Friday 1 October Lord Howell arrives in Cyprus to attend a series of engagements marking the country's fiftieth anniversary of independence.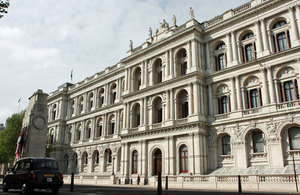 Cyprus' President Christofias has invited heads of government from the original 22 countries who recognised an independent Cyprus in 1960 to the island to participate in the celebrations. The United Nations Secretary General and Commonwealth Secretary General, as well as senior officials from the European Union were also invited.
The 50th anniversary falls at an important time for UK Cyprus relations. The UK and Cyprus are EU partners and have worked more closely together since the signing of a Memorandum of Understanding in 2008 setting out areas of mutual co-operation and committing to a strong, forward-looking and modern relationship. The settlement process is ongoing, and the UK continues to offer its full support to President Christofias' work in seeking a solution to the Cyprus problem by Cypriots, for Cypriots
Published 1 October 2010