Press release
Long-term partner needed for Sherwood Forest Hospitals NHS Foundation Trust
Monitor and CQC agree Sherwood Forest Hospitals NHS Foundation Trust needs partner trust to deliver long-lasting improvements for patients.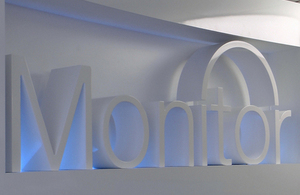 Monitor and the Care Quality Commission have agreed that Sherwood Forest Hospitals NHS Foundation Trust needs a close tie-up with a long-term partner trust to enable them to deliver long-lasting improvements for patients. The trust, which has been in special measures for two years, was rated inadequate in a recent CQC inspection.
In the meantime Monitor is acting to strengthen the current leadership team at the trust by making a series of new appointments. This includes Peter Reading, an experienced former NHS chief executive who most recently delivered significant improvements at Peterborough and Stamford Hospitals NHS Foundation Trust. Peter's role will be to support and advise the Executive team at the trust.
Suzanne Banks, who has a wealth of experience at senior levels within nursing, including in difficult clinical environments, such as Mid Staffordshire NHS Foundation Trust, has been appointed as Interim Director of Nursing.
Fiona Wise, who is the Improvement Director at University Hospitals of Morecambe Bay NHS Foundation Trust, has also been appointed to undertake a package of work to ensure much needed improvements are made to Sherwood's maternity unit.
Monitor will shortly be announcing further appointments, including the result of the recruitment for a new CEO.
In addition to these appointments, Eric Morton has been appointed as the new Improvement Director. Eric is a very experienced improvement director who has worked with a number of special measures trusts who have successfully exited special measures
Frances Shattock, Regional Director at Monitor, said:
The findings of this inspection are deeply disappointing. Local people expect a much better service from their hospitals. We've agreed with the CQC that the trust will need more than a sticking plaster. It will need to join in a long-term partnership with another trust if it is to deliver the change that is desperately needed.
In the meantime, we've made a number of interim appointments, which we will be adding to in the coming weeks, to provide the trust with some of the best support the NHS can offer as it makes the urgent change needed to deliver the quality of care we all want to see.
Published 20 October 2015